Off The Wagon -- And Twitter! David Arquette Deletes His Account After His Parties With Blondes & Drinking Exposed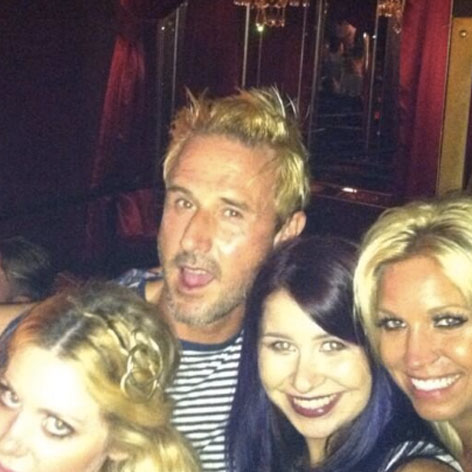 David Arquette deleted his Twitter account on Thursday afternoon, just hours after Radar's bombshell report revealing his recent party binge.
As RadarOnline.com reported, David had taken to Twitter to find party buddies during a wild weekend in Richmond, VA. He was later spotted downing scotch and gin and hanging at local strip clubs.
It was only 18 months ago that David celebrate a year sober. Now he's drinking again, just weeks after his divorce from Friends star Courteney Cox was finalized.
Article continues below advertisement
Before his jump off the wagon was exposed, however, on Wednesday night David took the party to the West Coast, where he was photographed hanging with a posse of hot blondes at the wild Beacher's Madhouse nightclub in the Roosevelt Hotel. Originally a founding partner, David formally ended his professional relationship with the spot shortly after finishing a month at Betty Ford in January 2011.
David has been struggling to stay sober since having his first drink at age 4, he's claimed.
Neither he nor his ex-wife, Courteney Cox, have commented on his latest relapse.