Exclusive
EXCLUSIVE DETAILS & PHOTOS: David Arquette Being Treated For Depression & Alcohol Abuse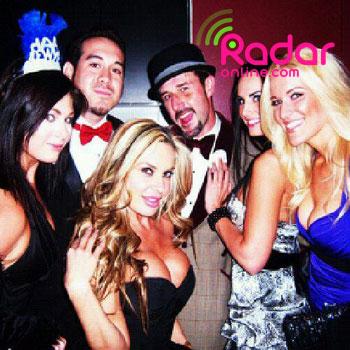 David Arquette is undergoing treatment for depression and alcohol abuse at the Betty Ford Center in California, RadarOnline.com has exclusively learned.
The Scream star, 39, sank into an emotional despair after the breakdown of his marriage to Courteney Cox in October.
"He is being treated for depression and alcohol abuse," a friend told RadarOnline.com.
Arquette tried to cope on his own, but was forced to seek professional help before Christmas after being confronted by loved ones.
Article continues below advertisement
He checked into Betty Ford for a permanent treatment program at the weekend.
The star is now being treated in the detox ward of the famed clinic, which also helped Lindsay Lohan.
One of Arquette's pals said: "He is dealing with a broken heart. The last couple of months have been really hard for David. But he has bravely stood up and realized he needs some help to deal with these issues."
The actor partied hard and cavorted with all nude strippers on December 7, as RadarOnline.com exclusively revealed.
VIDEO: David Arquette Tells George Lopez About His Split From Courteney Cox
In the days after his steamy strip club partying, Arquette bared his soul and described how the separation from the mother of his six-year-old daughter Coco was the "hardest thing anyone has to go through".
"I've been drinking a lot," confessed Arquette. "Everybody's worried and concerned about me... When I drink, I become a maniac."
Article continues below advertisement
He was photographed on New Years Eve at Beacher's Madhouse at Hollywood's Roosevelt Hotel, where his badly bruised and swollen nose was evident.
"He told me he'd fallen down and broken his nose," said someone who spoke to the actor at the event.
Arquette was dry when he hosted the party and we've learned he even brought along a sober coach for moral support.
"He'd actually checked into rehab before New Year's Eve, but wanted to fulfill his duties of hosting the party, so he had his sober coach there with him all night," one source said.