Exclusive
'Love Sick' David Arquette Drinking To Cope After Split From Girlfriend Christina McLarty, Says Pal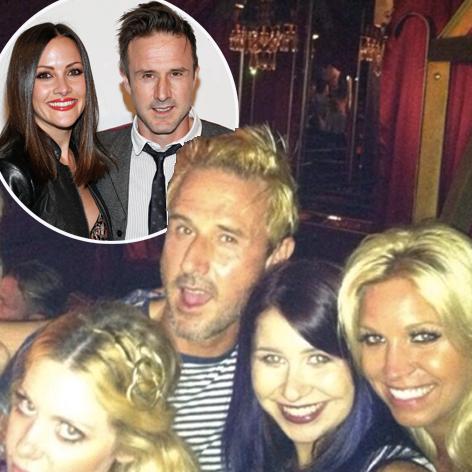 Article continues below advertisement
"A finalization in his divorce, a heartbreak from his girlfriend -- it sounds almost typical for David to go back to his drinking," the source tells RadarOnline.com. "It's just a matter of how foolish he makes himself look this time. He's like a kid trapped in the body of a full-grown man -- and that kid's lost."
Indeed, despite having his relapse exposed by RadarOnline, David was back out on the party scene Saturday night at Bootsy Bellows in L.A., seemingly filled with denial about his dangerous situation.
"He was no doubt a little buzzed when I talked to him, maybe even high guessing by his eyes," the source, who spoke to David at the nightclub, says.
When asked about RadarOnline.com's reports, the source says, he admitted he was "sh**t-faced" on the night in question, but insisted, "'It's all f****g bulls**t," blaming the media
Indeed, the source says not to expect any penitent tell-all interviews from David for a while. "His strategy is to ignore it as much as possible," the source reveals. Indeed, he deleted his Twitter account the day RadarOnline.com released our initial report.
Article continues below advertisement
In the meantime, the party continues. As he partied on Saturday night, "David was being his regular old self, or at least trying to be," the source says. "He busted out the usual corny puppets and danced around."
Of the sad scene, the source says, "It was a bit depressing … tragic … It was one of those things that everyone sees and feels at the same time, but they just don't say anything."
DOCUMENTS: David Arquette Files For Divorce From Courteney Cox
"David has always been a wild one, and as a single man I see no problem with him going to a strip club," the source says. "…He's got money and he's like a puppy dog to any pretty girl. Personally, I smell desperation … Something whispers 'love sick' in all this, doesn't it?"
As for McLarty, however, "She won't let out a peep, the source says. She's definitely staying shut down for a reason."