AUDIO: David Arquette Opens Up About Rehab, Separation, & Courteney's Trip To St. Barth's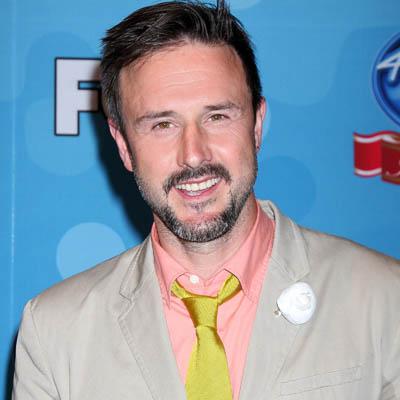 David Arquette opened up about the tumultuous period in his life following his separation with Courteney Cox on Monday's On Air with Ryan Seacrest, and RadarOnline.com has all the details for you.
The Scream 4 star, who celebrated his 100th day of sobriety last week, told Seacrest that his March 4 car accident "definitely gave me the perspective of take it slow, kinda be a little calmer and enjoy life."
Article continues below advertisement
He said he and Cox were moving toward their separation while shooting Scream 4 last summer, as "it was time for us to ask some questions."
He said, "For me, I used the separation in a bad way to act out and shake my world up, 'cause I was heartbroken and I didn't deal with it properly... I dealt with it in the way I had to, because I believe in learning from my mistakes.
As we previously reported, the Ready To Rumble star entered into a facility January 2, prodded to straighten up after an intervention by his sister Patricia and his estranged wife, Cox.
"I went where I had to go to come back, and look at myself and look at my life," he said.
Asked about Cox's recent St. Barth's trip with their daughter Coco and her hunky Cougar Town co-star, Josh Hopkins, Arquette said there was nothing shady going on, despite reports to the contrary.
"We're best friends, we're not together, we're still separated... these tabloids make it like there's some sort of scandal going on -- there's no scandal!"
Article continues below advertisement