Alec Baldwin Threatens -- And Uses Homophobic Slurs -- Toward Writer Of Report That His Wife Hilaria Tweeted At Funeral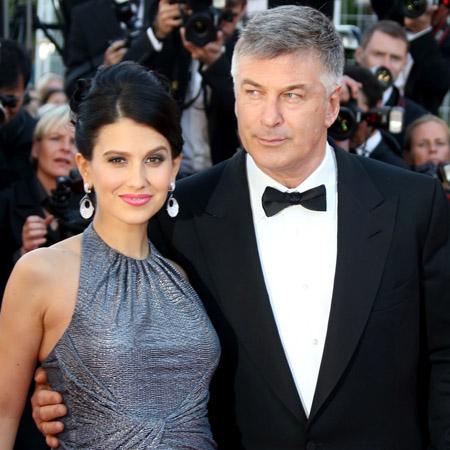 Alec Baldwin's volcano-like temper has erupted yet again.
Baldwin fired off a furious series of tweets -- some containing threatening and homophobic turns of phrase -- toward a Daily Mail writer named George Stark, who penned a report that the actor's wife Hilaria was tweeting during James Gandolfini's funeral Thursday.
In the series of tweets, the unpredictable Glengarry Glen Ross star, from the handle @ABFalecbaldwin, wrote, in order: "Someone wrote that my wife was tweeting at a funeral. Hey. That's not true. But I'm gonna tweet at your funeral …
Article continues below advertisement
''George Stark, you lying little b***h. I am gonna f%#@ you up …
"I want all of my followers and beyond to straighten out this f***ing little b***h, George Stark …
"My wife and I attend a funeral to pay our respects to an old friend, and some toxic Brit writes this f**ing trash
"If put my foot up your f***ing ass, George Stark, but I'm sure you'd dig it too much …
"I'm gonna find you, George Stark, you toxic little queen, and I'm gonna f***...you...up."
Article continues below advertisement
Stating that the misreporting came from the reporter's confusion regarding time zones, she took up for her mercurial mate following his latest meltdown.
"My husband fights for me fiercely," she tweeted. "It hurts to be misunderstood and it hurts to see your loved one in pain-even more so when she is pregnant. It is shameful the bullying that the internet allows for. 'Reporters', 'publications', and anonymous posters. Rage, greed and pettiness hurt … I hope that this reporter knows how much pain and drama he has caused from his poor journalism. Lying and bullying are shameful."
In the initial report, Stark noted that Hilaria had sent a tweet -- around the time the funeral began at 10 a.m. ET -- about making smoothies on Rachael Ray's show, tweeted a tribute to Gandolfini about 15 minutes later, and 50 minutes after that (still during the service), tweeted soliciting suggestions from her followers about what to get Alec as an anniversary gift.