Ireland Baldwin: Alec's Infamous 'Piggy' Voicemail No Big Deal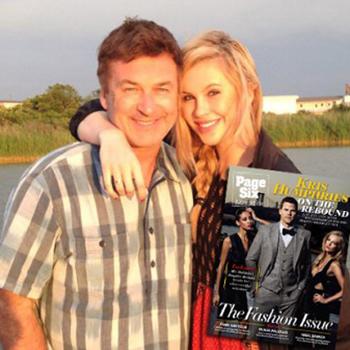 Alec Baldwin's 16-year-old daughter Ireland says the infamous 2007 voicemail in which her father called her "a rude, thoughtless little pig" was overblown by the media, and didn't bother her so much, knowing her dad was just blowing off steam.
"The only problem with that voicemail was that people made it out to be a way bigger deal than it was," the teen tells the NY Post's Page Six Magazine. "He's said stuff like that before just because he's frustrated.
Article continues below advertisement
"For me it was like, 'OK, whatever.' I called him back and I was like, 'Sorry Dad, I didn't have my phone. That was it.'"
Ireland added that she and her famously hot-headed father "almost did something funny on YouTube, of me calling him and yelling at him. We were just talking about it the other week."
In the call, which went viral in the spring of 2007, an enraged Alec, feeling slighted over a missed scheduled phone call, told the then-11-year-old Ireland, "You don't have the brains or the decency as a human being.
"I don't give a damn that you're 12 years old, or 11 years old, or that you're a child, or that your mother is a thoughtless pain in the a** who doesn't care about what you do as far as I'm concerned! You have humiliated me for the last time with this phone!"
In the new interview, Ireland, Alec's daughter with Kim Basinger, says her dad's new wife Hilaria Thomas is "like a big sister" to her.
"We joke around and I call her 'Mom,'" Ireland joked, "but I respect her, it's not like I'm Parent Trap-ping her, setting up booby traps in her room."