Alec Baldwin Apologizes To Passengers, Rants Against Flight Attendant & Domestic Travel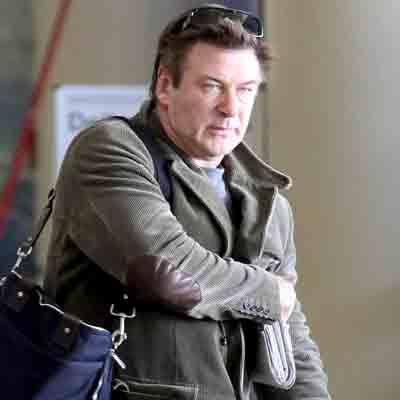 By Adam S. Levy - Radar Staff Writer
Alec Baldwin had gotten the last word in -- for now.
The outspoken 30 Rock star explained why he was booted off an American Airlines flight after a run-in with a flight attendant, apologized for his behavior during the incident and decries the decline of domestic travel in "My Flying Lesson" an essay he penned for the Huffington Post Wednesday.
The 53-year-old Long Island native apologized to the other first-class passengers who witnessed the exchange, saying his frustration boiled over as a loyal, 20-year customer of American, having flown "hundreds of thousands of miles with the one carrier."
Article continues below advertisement
Baldwin said the issue with the flight attendant arose following a 45-minute delay from his flight's start time. He said that he was passing the time on his phone, as many of his fellow travelers were, when "this one employee singled me out to put my phone away."
Baldwin said he did, but pulled the phone back out as the take-off delay continued.
"Again, I was singled out by this woman in the most unpleasant of tones," he wrote of the flight attendant, who he described in a tweet as a "retired Catholic school gym teacher from the 1950s" before abruptly deleting his Twitter account Wednesday.
He wrote, "I guess the fact that this woman, who had decided to make some example of me, while everyone else was left undisturbed, did get the better of me."
Baldwin went on to say that the "level of service on US carriers has deteriorated to a point that would make Howard Hughes red-faced," pointing out "filthy planes, barely edible meals and cuts in jet service to less-traveled locations."
The actor said that domestic airlines have used the myriad of changes brought about by the events of September 11, 2001 "as an excuse to make the air travel experience as inelegant as possible."
Article continues below advertisement
The mercurial actor wrapped up with another apology -- and another dig at the flight attendant.
"The lesson I've learned is to keep my phone off when the 1950's gym teacher is on duty," Baldwin wrote. "Again, my apology to my fellow travelers."
As we previously reported, the airline gave their side of the story in a statement Wednesday, in which they claimed Baldwin ignored orders to turn off his cell phone, tried to sneak it into the plane bathroom and slammed the bathroom door in protest.