Exclusive
We'll Buy Your Purses, Lindsay! Company Offers Big Money For Cash-Strapped Lohan's Leftovers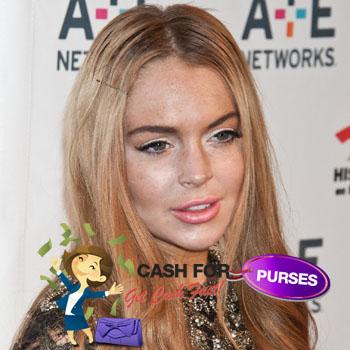 Lindsay Lohan is sitting on a goldmine and doesn't even know it!
An online company called Cash For Purses claims they can help the cash-strapped starlet by buying her designer handbags from her in return for cash that she can put towards her huge IRS bill, and the whopping $300,000 in legal fees she still owes to her former attorney, Shawn Holley, RadarOnline.com is exclusively reporting.
"I invited Lindsay Lohan to contact my company because we are a high-end and designer handbag buyer, and we'll purchase her excess bags to help pay her bills," the company's founder and CMO Trent Silver tells Radar.
Article continues below advertisement
"Lindsay's purses are equity. Many girls don't even realize what they're sitting on in their closet, but Lindsay can take advantage for a very fair payday."
As RadarOnline.com previously reported, the troubled actress' new criminal attorney, Mark Heller, submitted a letter written to the prosecutors handling Lohan's latest criminal case attempting to gain leniency by claiming he plans to establish the Lindsay Lohan Foundation, to "benefit young people."
"If Lindsay wants to show her charitable side, we're willing to work with her," Silver says.
"I'll personally match the total value of all her bags and send it to a charity of her choice."
Lindsay, 26, has been struggling financially for the last couple of years; she currently owes $300,000 in back taxes, her family's $1.3 million Long Island mansion is facing foreclosure, she's been reportedly hanging out with three very rich men who help "keep her afloat" financially, she recently sued a clothing manufacturer for $1 million and demanded an outrageous half million dollars to appear in Dubai to promote an energy drink.
"If things go well with Lindsay, we'd maybe even offer her a spokesperson or endorsement deal," Silver says.
"Which could also be very lucrative for her."