Exclusive
Move Over Make-A-Wish! Here Comes Lindsay Lohan's Foundation 'To Benefit Young People'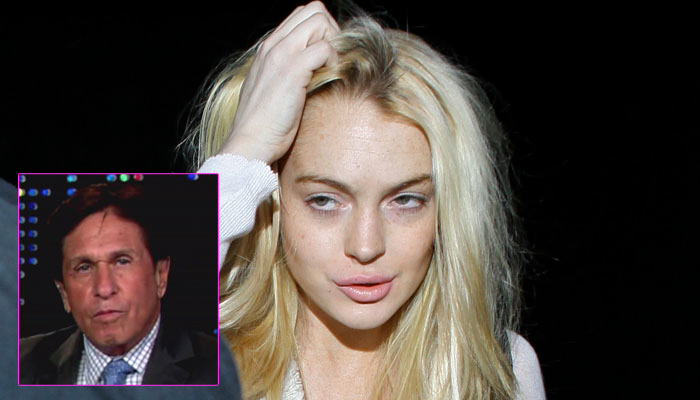 In an attempt to show compassion and her willingness to give back, Lindsay Lohan's New York-based criminal attorney wants to establish the Lindsay Lohan Foundation, to "benefit young people," RadarOnline.com is reporting.
According to a letter written to prosecutors handling Lindsay's criminal case of lying to cops, her attorney Mark Heller says, "Lindsay will be participating in intensive psychotherapy, submitting herself to regular screening and contributing her time to the production of public service messages and periodic visits to schools, hospitals, and other venues where she may provide inspirational talks, encouraging children to pursue positive goals and avoid bad habits.
Article continues below advertisement
Read Mark Heller's Letter To Prosecutors
"I am also exploring the establishment of a Lindsay Lohan Foundation that will provide a non-profit program to benefit young people."
The attorney also wants to facilitate a meeting with Lindsay and prosecutors, in a move that is absolutely unheard of to, "express her sincerest desire to share her thoughts and help in the process of our determination what the best course would be for her future and to personally affirm her commitment and dedication to fix the problems."
The letter was also sent to Judge Stephanie Sautner, but was destroyed, because judges aren't supposed to receive material from lawyers containing biased comments about a defendant.
Lindsay's criminal charges of lying to the police stem from a car accident on the Pacific Coast Highway last summer. She is accused of lying to authorities when she told them she was not driving at the time of the crash.
MORE ON:
Celebrity Justice
Article continues below advertisement
As RadarOnline.com previously reported, according to the rambling and long-winded motion that Heller submitted, a continuance needed to be granted because, "Lindsay Lohan has made a commitment to herself to elevate her life and participate in activities which will advance her desire to lead a model life…
"And place this case on a slow track so that Lindsay Lohan, during the pendency of this case, can demonstrate her worthiness for compassion and mercy by using her present and future actions to set a glorious example of how a collaborative, constructive and creative case strategy formulated by the Defense counsel, the Prosecutors, and the Judicial System all working together can benefit and elevate a Defendant and Society, as outlined in my Feb. 4, 2013 letter."
A pre-trial hearing is scheduled for Friday – Lohan isn't required to attend – the trial is slated to begin on March 18.