Lindsay Works Hard For The Money! Cash Strapped Lohan Sues Fashion Line For $1 Million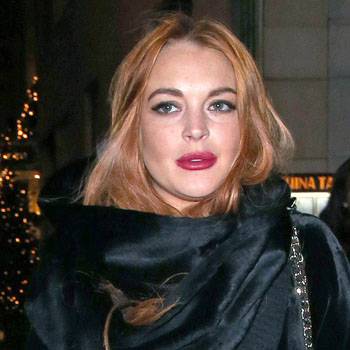 Cash strapped Lindsay Lohan has filed a $1 million lawsuit against a clothing manufacturer that she collaborated with on a line of leggings, RadarOnline.com has confirmed.
According to the Associated Press, the lawsuit alleges that D.N.A.M. Apparel Industries has failed to pay the troubled starlet more than $1 million in royalties.
"The suit claims D.N.A.M. has failed to pay Lohan more than $1 million in royalties and has not abided by an agreement to seek the Liz & Dick star's input on merchandise. D.N.A.M. also agreed to promote and expand the 6126 into swimwear, cosmetics and other apparel and open a showroom in New York, according to the lawsuit," the AP reported.
Article continues below advertisement
Lindsay's business attorney Perry Wander told the AP, "Lindsay's very passionate about her apparel line and about designing. The purpose of this suit is to wrest control of her trademark away from this company that's been selling items overseas and online under the 6126 trademark."
In 2010, Lohan filed a lawsuit against E-Trade when her name and image were used in a Super Bowl ad that featured babies talking about being "milkaholics." The lawsuit was settled out of court.