Exclusive
'Missing' Anchor Was 'At Risk' Family Had 'Serious Concerns About Her Welfare,' Says Sheriff's Department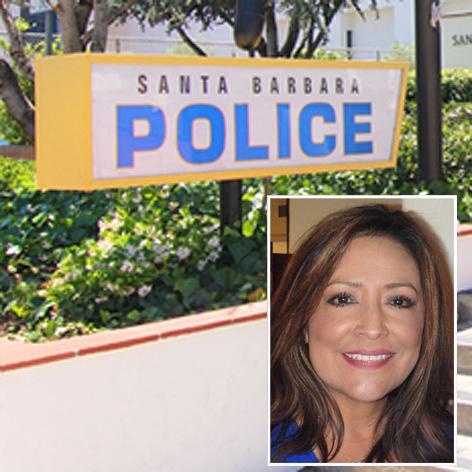 Article continues below advertisement
"She was an 'at risk missing person.' Her family had serious reason to be concerned about her welfare and to think that she could need urgent medical attention, but I can't give any medical history or personal information," Kelly Hoover, Public Information Specialist for the Santa Barbara County Sheriff's Department, tells RadarOnline.com in an exclusive interview.
"When we have a missing person who is at risk we immediately do exactly what we did to search for them," she says, explaining: "Our specialty units were called in - that included two canine units, a search and rescue helicopter and eight personnel from search and rescue."
As RadarOnline.com previously reported, Lopez, a popular TV news anchor for KEYT-TV was reported missing at 10 am Wednesday even though her family had seen her just 30 minutes earlier at their house -- they subsequently called back at 5.30 pm revealing that she was "home and safe."
Such a full scale reaction to a grown woman who was "missing" for just half an hour has prompted complaints from many tax payers who believe their money was wasted on a "cry wolf" scenario because Lopez's husband is Superior Court Judge Frank Ochoa -- however the Sheriff's Department says that was not the case at all.
Article continues below advertisement
"The only preferential treatment that Paula received is that we were more vague about the exact location of the search because her husband is a Superior Court judge and his address is private. We gave a more general area, whereas normally we would be more specific," Hoover tells RadarOnline.com.
As for the price tag of the fruitless manhunt, she insists the cost was not nearly as high as people assume thanks to the fast response from many parties.
"The canines were already on duty, the search and rescue uses volunteers and the air unit helicopter was working on several different calls – they probably spent 1.5 hours on the search, at $220 per hour," explains the Sheriff's spokesperson.
"When a person is at risk and has no history of going missing, our job is to find them safely regardless of who they are or how much it costs, but in this case the cost was minimal," she says, adding that they have more reason to find someone if it is believed they need medical attention. "Paula is safe at home with her family now. We are grateful she is back."