Country Singer Mindy McCready & Son Reported Missing: She Says It's 'Nothing But Lies'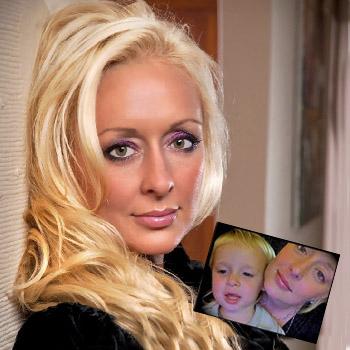 By Amber Goodhand - RadarOnline.com Reporter
A missing persons report has been filed in Florida for embattled country singer Mindy McCready and her 5-year-old son Zander, RadarOnline.com has learned.
McCready, 36, does not have custody of her son and some reports are saying she's "kidnapped" him after taking the boy from his father's house for a visitation.
Both the Cape Coral Police Department and the Department of Children and Families have been notified of the missing persons report that was filed on Tuesday night.
Article continues below advertisement
According to reports, DCF held an emergency hearing in Lee County where a judge issued an arrest warrant for McCready if she does not return the child by 5 p.m. on Thursday.
However, McCready took to her Facebook page on Wednesday morning saying she and her son are not missing and calls the reports "nothing but lies."
"FB Friends I know it has been a long time since you have heard from me... I have been fighting the Florida court system to protect my son, and bring him home. Wink TV has once again reported nothing but lies and they are most likely being supported by the attorney for DCF child services," McCready wrote.
"There is NO AMBER ALERT and my son is not missing! Detectives from the Cape Coral Police department established that this afternoon via Skype. Please do not worry or support anything they continue to lie about!! Thanks Always.... Mindy."
Adding to the bizarre nature of the incident, the National Enquirer is exclusively reporting that McCready is 5-months pregnant with twins!
The identity of the father has not yet been revealed.
Article continues below advertisement