Exclusive
EXCLUSIVE: Drug Test And Medical Records Stand Between Mindy McCready And Her Son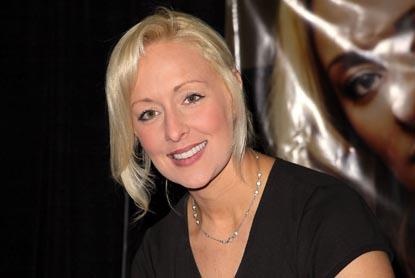 For country singer Mindy McCready, the saga to win back custody of her son continued on Wednesday in a Fort Myers, FL courtroom. But once again the former Celebrity Rehab star faced a setback, while the biological father of her son made strides, RadarOnline.com has learned exclusively.
Mindy was not present for the status conference but Billy McKnight, the father of Mindy's four-year-old son Zander was there and the judge granted him unsupervised visits.
Article continues below advertisement
This was the second time in as many months that Mindy's request for unsupervised visits has been turned down.
Mindy McCready Sex Tape Secrets
Zander is currently under the care of Mindy's mother Gayle McCready-Inge in Fort Myers.
Mindy failed to win over the judge because of allegations that she refused to take a drug test and turn over her medical records as mandated by the Florida Department of Children & Families, all of which was discussed in court on Wednesday.
"The Florida Department of Children & Families requested a drug test (on May 19) and she denied them and took her own drug test at a local center. And it came back a diluted sample, which is unusable," a source close to the situation told RadarOnline.com.
Recently, Mindy was contacted at her home in Nashville by the State of Florida requesting she take another test, to no avail.
"Anytime you don't take a test it's treated as a refusal," the source said. "Billy, on the other hand, has taken two to three drug tests, all of which came back negative.
MORE ON:
Celebrity Justice
Article continues below advertisement
"Mindy was also supposed to provide medical records and she declined to provide any because she was concerned they would be misused."
The judge was pleased with Billy's compliance, but said, "Unfortunately, someone else is riding on your coattails."
According to the source, the judge told Mindy's attorney James Moon, "Your client better start complying or she's going to lose and the court will have to do what they have to do, which means she won't get Zander back."
Mindy McCready In Drug Overdose Drama
When contacted by RadarOnline.com, Moon defended his client.
"Mindy just needs to keep doing what she's doing and that is communicating with Zander, putting her career on track and eventually she'll be reunited with him," Moon said.
"My opinion is that it's very easy to get your child back-- you follow what the court asks. She's doing what needs to be done. I understand the difficulty she's having coordinating drug testing and visitation because she's in Nashville, but she has to do what the court is saying.
"I'm confident that things will swing in our favor going forward."
The next status update will be held in 30-45 days.