Missing Toddler's Mom Speaks Out, 'My Former Husband Is A Sadistic Muslim Pakistani'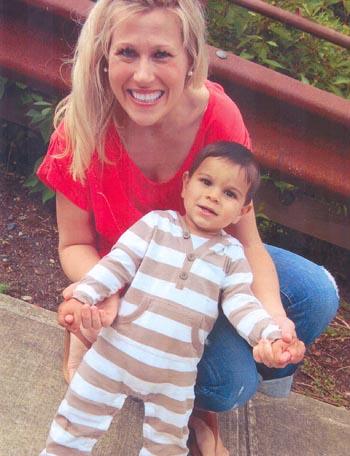 After keeping close-mouthed since her son vanished from her car two weeks ago, Sky Metalwala's mom has finally broken her silence, RadarOnline.com has learned.
Julia Biryukova engaged in a surprisingly candid e-mail exchange with ABC News about the circumstances behind the November disappearance of her two-year-old toddler.
"My former husband is a sadistic Muslim Pakistani. No one has any idea. This is all too difficult. Kindly, Julia," wrote the distraught mother, or someone claiming to be her.
Article continues below advertisement
When pressed for more comment, she wrote: "My attorney has forbid me from speaking about the ongoing investigation. My former husband's allegations are without merit. Solomon is deceptive."
Her husband, Solomon Metalwala, is Pakistani but not Muslim. He has been cooperating with police, unlike Biryukova, who has refused to take a lie detector test.
Julia told Bellevue, Washington police that she ran out of gas and left the toddler in the car while she walked to a gas station with her four-year-old daughter. She alleges that when she returned Sky was gone.
Investigators have questioned her explanation after finding there was enough fuel in the car to keep it moving and no apparent mechanical problems.
During the bizarre e-mail exchange with ABC, Biryukova said she didn't know where Sky is, "I'm praying to Jesus on my knees night and day for my Sky," she wrote.
While it is possible that someone could have accessed her e-mail account, the husband who she is involved in a bitter custody battle with says the correspondence sounds like her.