Baby Lisa Lawyer Bust-Up: Cyndy Short Is Off The Case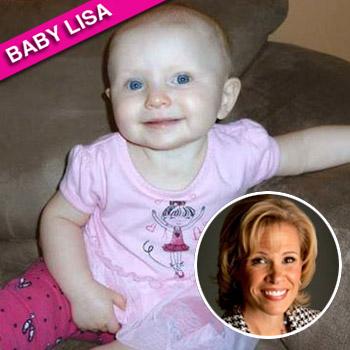 Add another mystery to the case of missing baby Lisa Irwin.
Cyndy Short, the Kansas City-based attorney working on behalf of Lisa's parents Deborah Bradley and Jeremy Irwin, is no longer representing the pair and is holding a a press conference Monday to explain why.
Short was the couple's local rep. High profile defense attorney Joe Tacopina from New York is also representing them.
As RadarOnline.com previously reported, the two attorneys had differing opinions on allowing Deborah's older children, who were in the house the night Lisa went missing, from being interviewed by the cops.
Article continues below advertisement
Short was opposed to it, while Tacopina wanted them to go forward. The scheduled interviews with the boys were canceled on Thursday.
In an emailed statement sent out Sunday, Short said that while she is no longer working for Lisa's parents, she and her team will "continue in the search for baby Lisa as concerned citizens."
Come back to RadarOnline.com Monday for more on this developing story.
RELATED STORIES: