Lawyer: Baby Lisa's Mom Will 'Absolutely Not' Be Arrested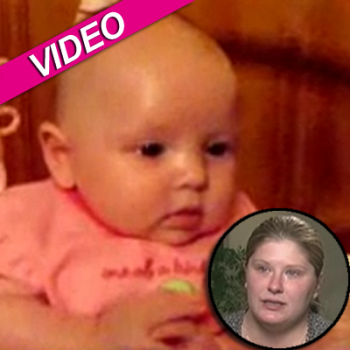 Attorney Joe Tacopina, a top criminal attorney hired by the parents of missing Kansas City baby Lisa Irwin on Monday, told the Today Show Tuesday there's "absolutely not" a chance the baby's mother Deborah will be arrested in connection with the 10-month-old's October 4 disappearance.
Tacopina, who's also represented Dutch playboy Joran van der Sloot, said the family has fully cooperated with authorities, having consented to a search of their car, as well as permitting "sniff dogs" onto their property.
Article continues below advertisement
"They want to cooperate," Tacopina said, "but they want to make sure the investigation is being done in good faith ... these people are victims, they are grieving parents who are missing their 10-month-old baby."
Tacopina said Bradley changing part of her story in regards to the timeline of the child's vanishing -- she originally told police she realized the baby was missing at 10:30 pm, until saying it was actually it 6:40 pm -- was a mere act of confusion.
"Obviously she wasn't clocking that, she wasn't marking the time down," Tacopina said. "This woman is someone who's under grief and trauma every day, who's missing her 11-month old baby."
Tacopina said Bradley has been "accused -- by innuendo and rumor" of having something to do with the child's disappearance.
Private investigator Bill Stanton, also on the Today Show panel, said he believes the baby is alive -- and in the hands of someone else.
Article continues below advertisement
"Who steals a puppy to do away with a puppy? You steal that puppy because you want it," Stanton said, noting the child could have been abducted taken by an individual who is mentally ill or using the child for trafficking purposes.
Watch the video on RadarOnline.com
The baby has blue eyes and blonde hair, is 30 inches tall and weighs about 28 pounds. The outfit she was last seen wearing consisted of purple shorts and a purple shirt with images of white kittens on it. If you have information on Lisa's disappearance, call the Kansas City Police Department hotline at 816-474-TIPS.