Search For Baby Lisa Irwin Brings Out The National Guard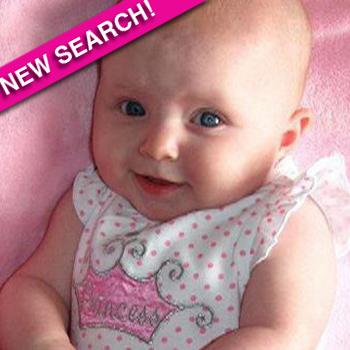 The search for missing baby Lisa Irwin got bigger Sunday morning. The Missouri National Guard deployed 25 members to aid the 50 law enforcement officers already on the scene in the hope of locating the missing girl.
Jerry Schmidt, an expert in large scale searches with the National Center for Missing and Exploited Children, is coordinating the effort which has Guardsmen and other personnel literally standing shoulder-to-shoulder as they comb through a field near the Irwin family home.
Article continues below advertisement
This is the second search of this field, and follows a day of dead end leads.
Diapers found in an abandoned nearby house were thought to have been a clue, but were determined not to be connected to Lisa. A handyman was arrested in the area for an unrelated crime and was questioned about the baby. He was ruled out as a suspect.
The 11-month old Lisa was reported missing early on October 4 after her father came home from his night shift job and said he found her crib empty and the front door unlocked. Lisa's mother Deborah Bradley told cops she'd last seen the infant when she'd gone to bed at 10:30 pm the previous night.
As RadarOnline.com has reported, an anonymous benefactor has paid to bring in private investigator Bill Stanton to work with the family, and has also put up a $100,000 reward for information leading to the baby's safe return.
RELATED STORIES: