Baby Lisa's Mother: I Was Drunk The Night My Daughter Disappeared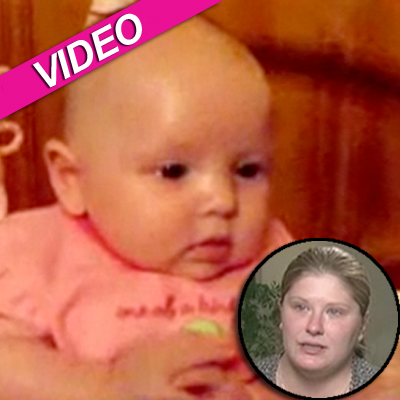 Deborah Bradley, the mother of missing 10-month-old Lisa Irwin, admitted she'd drank "enough alcohol to be drunk'' on the night of October 4 when her 10-month-old vanished -- and expects to be arrested because of it.
Bradley, a Kansas City, Missouri native, told The Today Show Monday she expects to be taken into custody because she "was the last one with the baby, and judging on how the questioning went, that's kind of the fear that I have.
Article continues below advertisement
"The main fear," Bradley said, "is that if they arrest me, people are going to stop looking, and I'll never see her again, and I'll never know what happened.''
A surveillance tape from a nearby grocery store shows Bradley and her brother buying baby supplies and a box of wine. Asked if she might have done something to the child while under the influence, Bradley was adamant in her denial.
"No, no, no,'' she said. "If I thought there was a chance, I'd say it. I don't think that alcohol changes a person enough to do something like that.''
In another bizarre twist, Bradley has changed part of her story in regards to the timeline of the child's vanishing: while she originally told police she put Lisa to bed at 10:30 p.m. but is now saying it was 6:40 p.m.
The baby's father Jeremy Irwin stood by his child's mother when asked if he thinks she could have harmed little Lisa.
"No, there's no question to be had there," he said. "I know the kind of mother she is, and I know what kind of person she is in general.''
Article continues below advertisement
Bradley, who has admittedly failed a lie detector test conducted by authorities, said she's getting an attorney with the new developments in the affair.
Watch the video on RadarOnline.com
"The last thing I want to have to worry about is something like that,'' Bradley said. "I shouldn't have to put any energy, any time or effort into anything but finding her.''
The baby has blue eyes and blonde hair, is 30 inches tall and weighs about 28 pounds. The outfit she was last seen wearing consisted of purple shorts and a purple shirt with images of white kittens on it. If you have information on Lisa's disappearance, call the Kansas City Police Department hotline at 816-474-TIPS.