Missing Baby Lisa's Cousin: 'I'd Give My Life To Bring Her Home'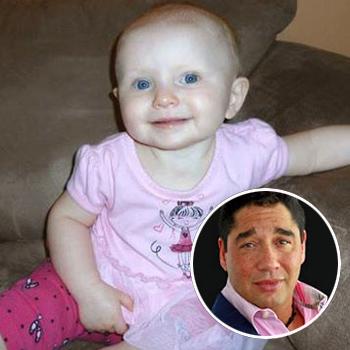 The cousin of missing baby Lisa Irwin has made a heartfelt plea for her return, insisting he would give his life for her safe return.
The tot has been missing for 12 days after she disappeared from her crib at her parent's Kansas City home and the family is desperate for new leads.
"I'd gladly give my life to bring Lisa home safely," Mike Lerette told Good Morning America. "We're hanging in there. Please, please, please keep praying."
Article continues below advertisement
As RadarOnline.com previously reported, a $100,000 reward has now been offered for any information resulting in Lisa's return.
And the same generous benefactor has employed the help of private investigator Bill Stanton to assist with the investigation.
"I hope this opens up someone's heart or someone's eyes and they realize this is serious and we can get Lisa home safe and sound," said Stanton.
The 10-month old has not been seen since October 3 when her father Jeremy Irwin said he came home at 4:30 am from his night shift job and found his daughter's crib empty.
He claims the home's front door was unlocked, the family's cell phones were gone and a window screen had been broken open.
Lisa's mother, Deborah Bradley, has said she last saw the baby when she checked on her at 10:30 pm before going to bed.
Police have not publicly named any suspects and no arrests have been made.
RELATED STORIES:
Baby Lisa's Mom 'Loves Her To Pieces,' Not Behind Disappearance, Says Family