Missing Baby Lisa: Police Search Well Behind Vacant House; Mother Is Awaiting 'Inevitable' Arrest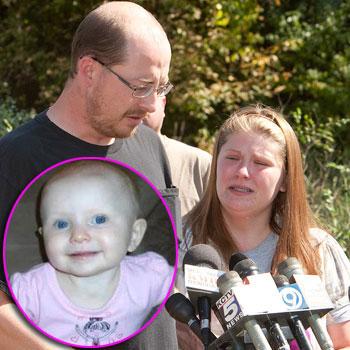 By Alexis Tereszcuk - RadarOnline.com Senior Reporter
The search for missing baby Lisa Irwin continues as police searched a well behind a vacant house just a few blocks away from the home where she lived before she disappeared.
The house in Kansas City, Missouri has been empty for at least three years and is surrounded by police cars, according to reports.
The 10-month-old baby has been missing for a week and her mother is preparing to be arrested, according to ABC News.
Article continues below advertisement
Deborah Bradley, who is engaged to Jeremy Irwin, but is still married to deployed Army member Sean Bradley, is prepared for her "inevitable," arrest according to Jeremy's sister, Ashley Irwin.
Ashley said: "It's what the police do. They don't have any leads so they just have to pin it on somebody."
She also said she does not believe that either Deborah or Jeremy have anything to do with Lisa's disappearance.
Deborah has said that she failed a polygraph test and that the police have accused her of harming her daughter since then.
However, Deborah and Jeremy maintain that their baby girl was taken out of their home sometime between Deborah putting her to bed at 10:30 p.m., Monday last week, and Jeremy checking on her at 4 a.m.
On Monday police searched an overgrown drainage ditch behind the home where she lived but the search continues for little Lisa Irwin.