Reward Fund Being Set Up For Missing Baby Lisa Irwin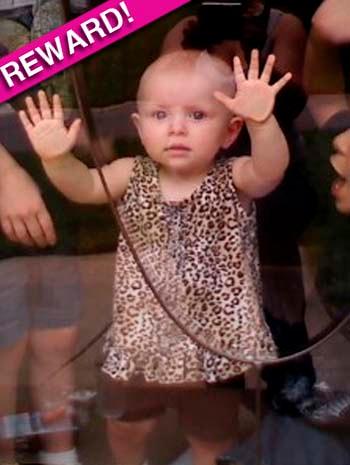 As the crisis of missing baby Lisa Irwin moves into day six, her distraught parents are setting up a reward fund, RadarOnline.com can report.
Jeremy Irwin and Deborah Bradley are hoping to generate more leads as to the whereabouts of their 10-month-old baby who went missing from her crib at their home in the early hours of last Tuesday morning.
"It seems like they're running out of good leads, so why not give them more," said the family spokesman Mike LeRette. "We're one phone call away. One person calls in and maybe she's in our arms later today."
Article continues below advertisement
The Kansas City police have received more than 250 tips about the little girl's disappearance, but so far they haven't panned out.
"It's frustrating, you know if it was a toddler, in the back of people's heads there would be the remote, crazy possibility that a child just walked away," said police captain, Steve Young. "But since it's a 10-month-old, there was no doubt somebody did something."
As previously reported by RadarOnline.com, investigators are looking into a possible sighting in California where a couple were spotted with a small child fitting Lisa's description.
The family hasn't yet announced how much will be in the reward fund.
RELATED STORIES: