The Mystery Over Baby Lisa – The Latest Developments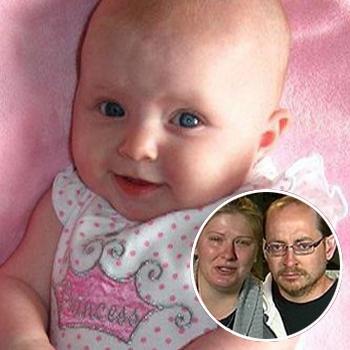 The mystery continues Friday over what happened to Baby Lisa, and RadarOnline.com has the latest developments.
Investigators spent Thursday afternoon scouring a wooded area near Highway 210 in Kansas City, MO. looking for any evidence connected to the disappearance of the 11-month old infant.
Captain Steve Young said the latest search was near the same area authorities and police dogs searched on Wednesday in an attempt to find Lisa Irwin, who disappeared from her crib earlier this month. Investigators say they did not receive a tip, but wanted a more thorough examination of the wooded area.
Article continues below advertisement
"We thought it was prudent to keep looking," Young said.
In other developments: a New York security consultant, who's working with Lisa's parents to find her, spent more than an hour speaking with them in a relative's backyard on Thursday.
Bill Stanton, a former New York City police officer and consultant for network news shows, would give specifics of his conversation with the parents -- Deborah Bradley and Jeremy Irwin -- with whom he spoke separately. However, he said his inquiry is moving ahead.
As he left, Stanton told reporters that he was assembling his own team of investigators who were about to arrive in Kansas City to assist in the search.
"I am seeing a family's heart literally torn out of its chest," Stanton later told Kansas City ABC affiliate KMBC-TV. "How do you deal with a heart torn out of your chest? How many tears can you cry?"
Stanton was asked whether he thought Deborah Bradley was connected to Lisa's disappearance.
Article continues below advertisement
"She wants to be looked at," Stanton said. "She wants to be vetted, and then once everyone feels she's not a suspect, let's move on and get the bad guy. In my opinion, she understands, look at me, question me, let's get this done."
Meanwhile, the mystery man seen on a surveillance tape shopping with Lisa's mother only hours before the infant went missing has been identified as the woman's brother, according to Kansas CBS affiliate KCTV5.
Deborah Bradley and her brother were purchasing wine for a family event at a grocery store near her home, family members tell the station.
KCTV5 also reports that authorities have interviewed the brother and determined he wasn't involved in Lisa's disappearance.
Bradley has been interviewed by authorities and fears she'll be arrested at any moment, a relative tells the station.
Baby Lisa was last seen October 3 when her mother put her to bed. When the baby's father came home from a late-shift at work at 4am, he says he noticed the front door was unlocked, the window was wide open and his baby daughter was missing along with three cell phones.