Milwaukee Woman Allegedly Murdered A Mom-To-Be To Steal Her Fetus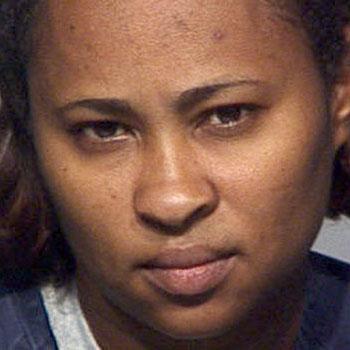 A woman who was so desperate to give her boyfriend a son attacked a pregnant woman and ripped the unborn fetus out of her, killing both mother and child, RadarOnline.com has learned.
Annette Morales-Rodriguez of Milwawkee was charged with two counts of murder on Monday after her victim, Marita Ramirez-Cruz and her child died just days before she was due to give birth, reported ABCNews.com.
Article continues below advertisement
Despite already having three children of her own, Morales-Rodriguez, 33, was determined to give her boyfriend a boy so she hunted down a pregnant woman, clubbed her victim with a bat, strangled her and then extracted the fetus with an Exacto knife.
23-year-old Ramirez-Cruz, also a mother of three, died after the baby was removed by force, with her uterus and part of her ovaries still attached to the fetus, which was estimated to be 38 to 42 weeks old when he died.
After stealing the baby, the attacker called 911 and claimed that she had given birth in the shower but that her baby boy wasn't breathing.
According to the D.A.'s criminal complaint, Morales-Rodriguez told a detective at the St Francis Hospital that she didn't realize she was pregnant and was allowed to leave but during a full examination the next day, doctors discovered that she hadn't recently given birth.
Article continues below advertisement
She was taken into custody where she told police, "her boyfriend wanted a son and she could not get pregnant."
Morales-Rodriguez told her partner of four years that she was pregnant anyway and then "began to panic because she knew she was not," so she scoured her neighborhood for two days until she spotted the victim on October 6 and offered her a ride.
Having lured the pregnant woman back to her house, she beat her over the head, strangled her and then she "took an Exacto knife and cut (her) abdomen" attempting to "duplicate the (Cesarean) process she had seen on the Discovery Channel," according to the report.
Parents Of Missing Baby Lisa No Longer Talking To Cops
A medical examiner determined that Ramirez-Cruz died from loss of blood and asphyxiation by manual strangulation.
The suspected killer had fooled neighbors and even her boyfriend into thinking she was pregnant. He mourned the death of 'their son' last week by writing on his Facebook page, "My child was born yesterday and he died an hour after birth. He would have been so cute. My woman is shattered, she doesn't stop crying."