Police Search Baby Lisa's Home; Family Barred From Property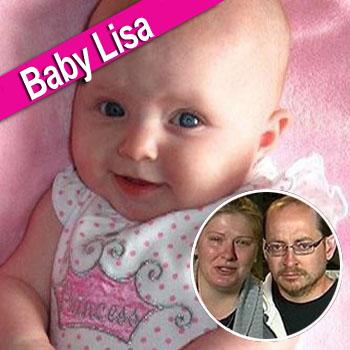 FBI, local police and crime dogs combed the home of missing baby Lisa Irwin Wednesday, after her parents Jeremy Irwin and Deborah Bradley, and the rest of her family, were barred from the property.
"We have a warrant for the house," Kansas City police spokesman Capt. Steve Young told the AP Wednesday as authorities proceeded with the latest phase of the investigation into the 10-month-old's October 4 disappearance.
Article continues below advertisement
The entire area surrounding the home was blocked off with yellow tape, moving throngs of media at the house about a half-block back. FBI spokeswoman Bridget Patton said the media's restricted access was because officials did not want a procedure they're using (involving the dogs) filmed.
Joe Tacopina, a high-profile crime attorney retained by Lisa's parents, told the AP early Wednesday he wasn't sure why a warrant was needed when police "can go in and out of the house at any time.
"They have had unfettered access because we want answers," said Tacopina, who's also represented Dutch playboy Joran van der Sloot.
As we previously reported, Bradley has admitted to being drunk the night of her daughter's disappearance, and has changed part of her story in regards to the timeline of the child's vanishing. (She originally told police she realized the baby was missing at 10:30 pm, until saying it was actually it 6:40 pm.)
Article continues below advertisement
"I had absolutely nothing to do with it," Bradley told NBC News of the kidnapping, adding much of the investigation has been "a waste of time, money, energy and focus and people should be looking for Lisa."
Irwin and Bradley claim an intruder kidnapped their child; police Wednesday maintained they have no suspect in the child's disappearance.
The baby has blue eyes and blonde hair, is 30 inches tall and weighs about 28 pounds. The outfit she was last seen wearing consisted of purple shorts and a purple shirt with images of white kittens on it. If you have information on Lisa's disappearance, call the Kansas City Police Department hotline at 816-474-TIPS.