Baby Lisa's Parents Cancel Police Interviews With Their Two Boys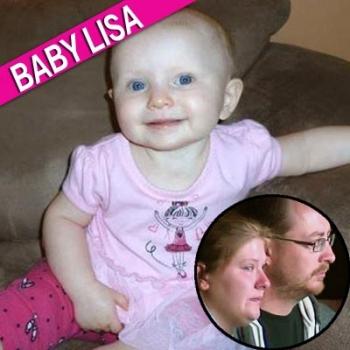 Friday's scheduled police interviews with missing baby Lisa Irwin's 8-and 5-year-old brothers have been indefinitely postponed, RadarOnline.com has learned.
Parents Jeremy Irwin and Deborah Bradley have decided not to let the boys talk with authorities Friday, as the investigation into their 10-month-old's October 4 disappearance continues.
The boys -- who last spoke to police the night their sister mysteriously disappeared -- would have likely submit a DNA sample as well, officials said.
Article continues below advertisement
There's other problems in their camp, as two attorneys hired by the family -- Kansas City-based Cyndy Short and high-profile criminal attorney Joe Tacopina -- have expressed different opinions on if and when the interviews should happen.
While Tacopina said the interviews now might happen next week, Short told the KC Star late Thursday, "I've done research and see more potential for harm than good with the interview; it won't happen tomorrow and maybe never."
Police have yet to name any suspects in the case. Bradley and Irwin also canceled a news conference and a tour of their home scheduled for Friday.
As we previously reported, Bradley has admitted to being drunk the night of her daughter's disappearance, and has changed part of her story in regards to the timeline of the child's vanishing. (She originally told police she realized the baby was missing at 10:30 pm, until saying it was actually at 6:40 pm.)
Article continues below advertisement
The baby has blue eyes and blonde hair, is 30 inches tall and weighs about 28 pounds. The outfit she was last seen wearing consisted of purple shorts and a purple shirt with images of white kittens on it. If you have information on Lisa's disappearance, call the Kansas City Police Department hotline at 816-474-TIPS.
RELATED STORIES:
Baby Lisa Is Still Alive, Believes P.I. Bill Stanton: 'She Didn't Just Evaporate'