Baby Lisa Irwin: Eerie Similarities To Another Missing Baby Case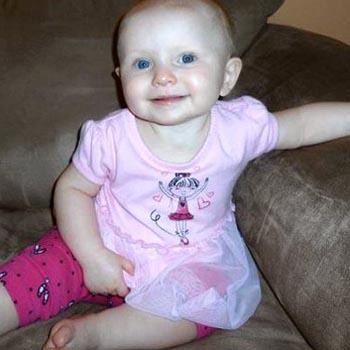 The case of missing baby Lisa Irwin has some strikingly eerie parallels to another missing baby case, RadarOnline.com has learned.
In 2007, when Lisa's mother Deborah Bradley and her husband, Pvt. Sean Bradley were living at Fort Bragg, North Carolina, one of his 82nd Airborne unit mates had an infant disappear.
The baby's mother Johni Michelle Heuser reported to the police that her 11-month-old daughter had been taken.
Article continues below advertisement
She told the cops she'd last seen little Harmony Creech at 11:30 pm before going to bed. When she went to get the baby at 11 am the next morning, to see her dad Ronald Creech who had just just gotten off a plane after returning home from service in Iraq -- the baby was gone.
Investigators found a window open in the house and suspected a kidnapping. An Amber Alert was issued.
Cops were always suspicious of Johni and within days she confessed to the baby's death. She said it was an accident she'd covered up out of fear her older children, from a previous relationship would be taken away.
Little Harmony's remains were found wrapped in a plastic diaper bag and hidden in the attic.
A jury didn't buy the accident defense. Heuser was convicted of second degree murder and sentenced to 11 to 15 years in prison.
Deborah Bradley and Jeremy Irwin reported their 11-month-old daughter Lisa missing when he returned from a night shift job at about 4 am on October 4. Deborah said she'd last seen the baby before she went to bed the night before. Their front door was found unlocked, they told cops.
MORE ON:
Celebrity Justice
Article continues below advertisement
An Amber Alert was issued and massive searches were undertaken near their Missouri home.
Deborah is still married to Sean Bradley and has a son with him, although she and Irwin have said they're engaged.
As RadarOnline.com previously reported, in documents filed to obtain a search warrant of her parents' home on Friday, it was revealed that an FBI cadaver dog got a "hit" inside the house several days earlier.