Baby Lisa's Brothers To Be Questioned By Police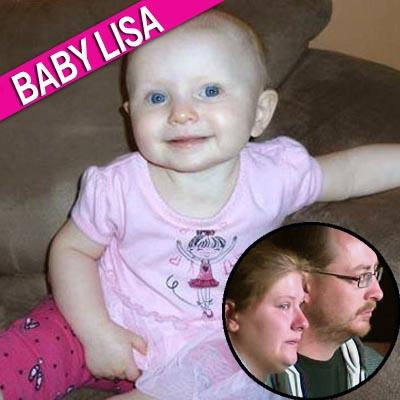 Senior RadarOnline.com Reporter
Authorities have been saying that they are not getting the full cooperation from Baby Lisa Irwin's family since she has gone missing. but her parents have finally agreed to allow her older brothers to be interviewed by the police.
The two boys, ages 6 and 8, will be questioned Friday by police about the night she went missing from the home and DNA swabs will be taken, according to an exclusive report on Good Morning America on Wednesday.
Article continues below advertisement
11-month-old Baby Lisa has been missing from her home since October 4 and police have said they are not receiving the level of cooperation they want from her parents, Deborah Bradley and Jeremy Irwin. The parents counter through their attorney Joe Tacopina that they are willing to answer any questions from authorities, "As long as the investigators doing the questioning are ones who have not previously determined guilty before having a stitch of evidence. We want a fair investigation."
The two boys were allegedly sleeping with Deborah in the bed the night Lisa went missing. They will be interviewed by a child specialist according to the report.
Authorities have said they have followed up on 800 tips and spoken to 300 neighbors and are working diligently to find Baby Lisa. As RadarOnline.com previously reported, recently released surveillance video shows a man coming out of a wooded area near the home at 2:30 in the morning.
Article continues below advertisement
Lisa was reported missing by her parents in the early hours of October 4 when her father Jeremy Irwin returned from a night shift at work, found the front door unlocked and Lisa gone. Her mother, Deborah Bradley, told the police she hadn't seen Lisa since she put her to bed at 6:30 pm the night before, and then drank until she was "drunk" with a friend.
RELATED STORIES:
Baby Lisa Irwin: New Video Shows Mystery Man Near Where She Disappeared