Baby Lisa Irwin's Brother Blake Involved In Possible Custody Battle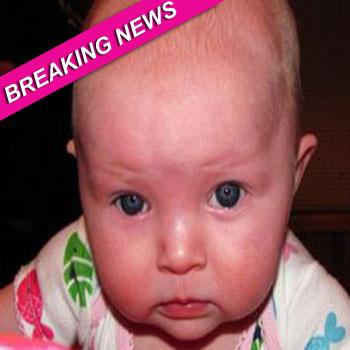 Missing baby Lisa Irwin's parents could have another one of their children taken away from them, RadarOnline.com has learned, this time by the child's natural mother.
Blake Irwin's mom, Mrs. Rasleen Raim, has filed an "Emergency Motion for Temporary Custody" and "Motion to Modify Child Custody/Visitation" in the Circuit Court of Clay County, Liberty, Missouri, according to a letter released on Monday by her lawyer, Dorothy L. Savory.
Article continues below advertisement
The eight-year-old is the son of Jeremy Irwin, Lisa's dad, and Raim, who lost custody of him in 2008.
"Mrs. Raim has always kept her son, Blake Irwin, in her thoughts and prayers. Now, more than ever, she is concerned about her baby's safety, comfort and peace of mind," said the statement from The Savory Law Firm.
"Rasleen misses her son and has always, and will forever, love him."
As RadarOnline.com previously reported, Irwin and Deborah Bradley have come under scrutiny for their own actions during the time their daughter was taken, and the rocky relationship they have had with the lawmen searching for their baby since she was reported missing from her crib on October 4.
When she first heard that a child had gone missing from the Kansas City, Missouri home that he shared with Bradley, Raim feared it was Blake who was in peril.
"I thought about my boy, I thought it was mine," Raim told NBC Action News. "I miss him a lot."
Blake and his five-year-old brother, Michael, were both reportedly in bed when their baby sister mysteriously vanished. They were interviewed by child counselors on Thursday, the eve of Lisa's first birthday, in the latest effort to find her.
Article continues below advertisement
Irwin and Bradley claim an intruder kidnapped their child; police have not named a suspect in the child's disappearance.
Baby Lisa has blue eyes and blonde hair, is 30 inches tall and weighs about 28 pounds. The outfit she was last seen wearing consisted of purple shorts and a purple shirt with images of white kittens on it. If you have information on Lisa's disappearance, call the Kansas City Police Department hotline at 816-474-TIPS.