Family Of Missing Arizona Girl Want Spotlight On Search, Not Mother's Criminal Past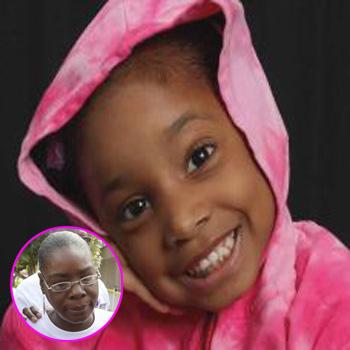 The family of a missing Arizona five-year-old girl are outraged because they think their plight is being ignored by the public, RadarOnline.com has learned.
Desperate to get the case of Jhessye Shockley as much attention as Lisa Irwin, her relatives marched on the state Capitol in Phoenix on Monday, reported the Arizona Republic.
Thursday marked the two week anniversary of when the child - whose named is pronounced 'Jessie' - was reported missing when her mom, Jerice Hunter, went to run an errand and came home to find her daughter had vanished without a trace.
Article continues below advertisement
Police are unsure whether Jhessye simply unlocked the door and walked out of the Glendale, Arizona, house, or if someone broke in and abducted her.
While blue-eyed Lisa Irwin's face has been on news headlines and since her disappearance on October 4, African-American Jhessye's family think that her story has been overlooked.
Much of the media attention so far has been on Hunter's troubled past, which includes a conviction for corporal punishment involving her other children.
"I feel like they're (the media) covering me instead of my daughter because it's a juicy story for them and they want to get ratings," said Hunter, who is currently eight months pregnant. "Because I wouldn't speak to them initially, they decided they would draw me out by demonizing me."
In 2005, Hunter pleaded no contest in California to abusing her other children, reported the New York Times.
She served three and a half years in state prison, during which time Jhessye, who was born before the sentence began, and the other children lived with relatives.
Article continues below advertisement
According to 2006 court documents, Hunter was "accused of torturing her 7-year-old daughter and of causing corporal injuries to three of her other children."
Her kids told police that Hunter would punch them and whip them, sometimes using extension cords to hurt them. Her 14-year-old son said that the beatings occurred multiple times a week for several years, reported ABCNews.com.
Although the police have not implicated the family in Jhessye's disappearance, Child Protective Services took three of Hunter's other children into care the day after she went missing, and refuse to say why they were taken from the home.
Hunter's mother, Shirley Johnson is convinced that her daughter turned her life around after getting out of prison, but other family members are not so sure.
Cousin Mahogany Hightower, who helped look after Jhessye when her mom was in jail, recalled how the little girl was bizarrely upset during a family BBQ in April. "She cried really bad, telling us she wanted us to take her home. She wanted to go home now," she told the Arizona Republic. "We told her you can't come home with us now but you will later. She goes, 'I can't go later. I've got to go now.' "
Article continues below advertisement
But, Hunter remains adamant that she would never hurt her daughter, and became angry when a local news reporter suggested she may have harmed her. "It is very unfair to ask me that," she said heatedly. "Do I look like I hurt my daughter? Do I look like I hurt my daughter? Do I look like I hurt my daughter?" she repeated.
Hunter's ex-husband, George Shockey is reportedly in prison serving time for a sex offender conviction.
Jhessye is African-American, 3' 5" tall and weighs 55 pounds.
On the day of her disappearance, she wore a white T-shirt, blue jean shorts and pink sandals. If she was abducted, police say, her appearance may have been changed.
Glendale police and Silent Witness are offering an $11,000 reward to anyone who provides information that leads to Jhessye's return. Anyone with information should call 480-WITNESS.