Missing Baby Lisa Turns 1 Friday; Two Half-Brothers Interviewed By Counselors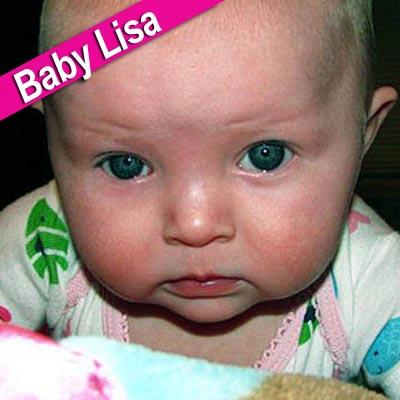 Missing baby Lisa Irwin turns 1 on Friday, as the investigation into her October 4 disappearance continues.
Kansas City police spokesman Steve Young told the AP the baby's two half-brothers were interviewed by child counselors Thursday, the latest effort in the search for the child.
The baby's parents, Jeremy Irwin and Deborah Bradley, have come under scrutiny for their own actions during the time their daughter was taken, and the rocky relationship they've had with the lawmen searching for their baby girl.
Article continues below advertisement
"I'm not saying they're not cooperating; they have met some of our needs," Young said. "What I've been talking about specifically is sitting down, separate from each other, to be interviewed by detectives. In regard to that, no, that hasn't happened since the 8th of October."
Police said they've received 1,271 tips about Lisa's disappearance, and have checked out 966 of them. Physical searches for the child ceased a few weeks back; Young said at this time in the investigation, police "are not doing any physical field searching just to do it.
"If we have another idea, thought or piece of information on where to do that, we will do it before you can blink," he said. "But we aren't going to do it just to do it. We're not going to close our eyes and start throwing darts."
As we previously reported, Bradley admitted to being drunk the night of her daughter's disappearance and has changed part of her story in regard to the timeline of the child's vanishing. (She originally told police she realized the baby was missing at 10:30 p.m., until saying it was actually 6:40 p.m.)
Article continues below advertisement
"I had absolutely nothing to do with it," Bradley told NBC News of the kidnapping last month, adding much of the investigation has been "a waste of time, money, energy and focus and people should be looking for" the baby.
Bob Lowery of the National Center for Missing and Exploited Children told the AP he believes that "someone out there knows what happened to baby Lisa.
"Someone could have seen something and is reluctant to call police," Lowery said. "That person needs to come forward and share that with the Kansas City Police Department. Hardly ever has there been a scenario like this where someone doesn't know."
Irwin and Bradley claim an intruder kidnapped their child; police have not named a suspect in the child's disappearance.
The baby has blue eyes and blonde hair, is 30 inches tall and weighs about 28 pounds. The outfit she was last seen wearing consisted of purple shorts and a purple shirt with images of white kittens on it. If you have information on Lisa's disappearance, call the Kansas City Police Department hotline at 816-474-TIPS.