Missing Arizona Girl's Mom Arrested, Daughter 'Looked Like A Zombie' Before She Vanished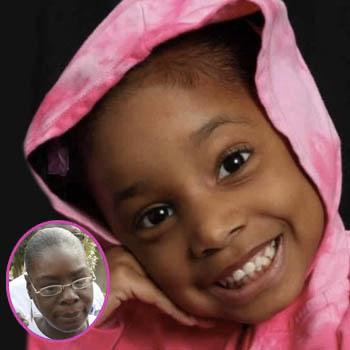 There has been no sign of Jhessye Shockley and now new court documents have emerged giving disturbing details on the abuse that the missing Arizona girl allegedly endured up until the day of her disappearance, RadarOnline.com has learned.
Rather than doing everything she could to find the missing five-year-old, Jhessye's mom, Jerice Hunter told a family member to lie to police about the timing of her disappearance, reported ABC15.com.
Article continues below advertisement
As RadarOnline.com previously reported, the child - whose named is pronounced 'Jessie' - was reported missing on October 11 when her mom went to run an errand and claims she came back to her Glendale, Arizona, home to find her daughter had vanished without a trace.
The family initially told police that they saw the little girl the day she went missing, but now one relative has admitted that they hadn't seen her for almost a month before, dating back to September 12.
According to court documents, the family member says Jhessye was sleeping in a closet with cuts and bruises all over her face and body, she was "not looking alive" and seemed "like a zombie," while the cupboard where she had made a nest "looked like a grave and smelled like dead people."
Jhessye had not been in school since September 22, and further suspicion has been sparked by the fact Hunter spent the days before she was reported missing cleaning her apartment after buying a big bottle of bleach.
Article continues below advertisement
On Monday, the girl's mother was arrested for suspected child abuse and held on a $100,000 bond. Glendale police spokesman Brent Coombs said that the arrest was "directly related to Jhessye" and "recent abuse," adding that she is the "number one focus," as they investigate her daughter's disappearance.
Hunter has already served almost four years for abusing her other children but has vehemently denied having anything to do with Jhessye's fate.