Strange Case Of 'Missing' California TV News Anchor Paula Lopez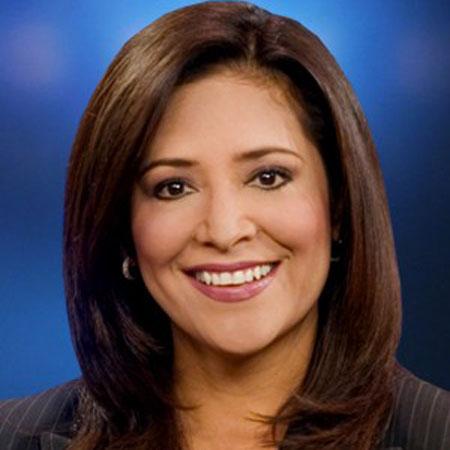 Paula Lopez, a popular TV news anchor for KEYT-TV, the ABC News affiliate in Santa Barbara, California, was back safe at home Thursday after a mysterious missing persons scare, RadarOnline.com is reporting.
"At around 5:30 p.m. tonight, her family members called Santa Barbara County Sheriff's Public Safety Dispatch to report that she is home and safe," the Santa Barbara County Sheriff's Office said in a prepared statement late Wednesday. "When deputies responded to her residence they confirmed she was there and no longer missing."
Article continues below advertisement
Earlier in the day, Lopez's concerned family had alerted authorities to say the 48-year-old television personality was missing just after 10 a.m., the sheriff's department said.
"Her last known location was at her home located near Cathedral Oaks Road and North San Marcos Road," the sheriff's department said in an earlier statement. "The last time her family talked to her was at 9:30 a.m. She has not been seen or heard from since. No foul play is suspected, but her family is concerned about her welfare."
Her so-called 'disappearance' triggered a sizable search that was assisted by K-9 units and a Santa Barbara County Air Support Unit helicopter.
Despite the cost to taxpayers, authorities won't comment on where she was -- or why her family reported her missing so quickly after she was left seen earlier in the day on Wednesday.
"We are not commenting on the reasons surrounding why Ms. Lopez went missing due to the fact it is a private family matter," the sheriff's department said after Lopez was back safe and sound with her family.
Article continues below advertisement
Her TV station is also staying mum -- cryptically telling The Los Angeles Times that the situation was a "personal matter."
Lopez first joined KEYT-TV in Santa Barbara as an intern in 1985. She later worked for at KCAL-TV in Los Angeles, but returned to KEYT in 1996 to spend more time with her family.
She's married to Santa Barbara County Superior Court Judge Frank Ochoa, and the couple have three children.
Lopez is not the first TV news anchor to recently make headlines – just last week, New York TV news anchor Rob Morrison found himself in the news for allegedly choking his wife in an alcohol-fueled rage.
He has since resigned from his high-profile position at WCBS-TV.