Exclusive
Not Free Yet Shawn! Holley Files To Withdraw As Lindsay Lohan Attorney, But Judge Might Not Allow It!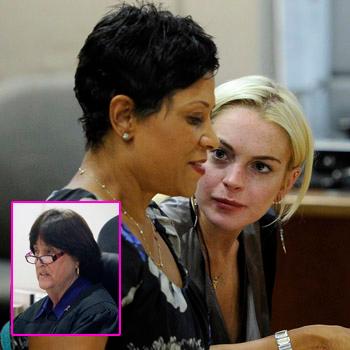 Article continues below advertisement
"It appears that Lindsay's new attorney, Mark Heller, who is New York City based, is currently in limbo when it comes to acquiring a law license that will allow him to practice in California. It's not uncommon at all for a judge to NOT allow an attorney to break ties with a client during an ongoing case. It happens all the time."
Heller has a checkered past and was suspended from practicing law for several years after being found guilty of professional misconduct.
The Mean Girls star has been ordered to appear in front of Judge Sautner on Wednesday in connection with charges of lying to cops following a car accident in Santa Monica last summer.
As RadarOnline.com previously reported, Lohan's latest criminal case was recently transferred to her old court room adversary to oversee, something that may not bode well for the legally embattled 26-year-old.
Judge Sautner oversaw Lohan's probation on her past necklace theft case, and sternly warned her at the end of their last encounter: "Live your life in a more mature way, stop the nightclubbing and focus on your work. I don't expect to see you again. You know what you have to do."