Lindsay Lohan Fails To Show In Court, Fired Attorney Shawn Holley Alone In Front Of Judge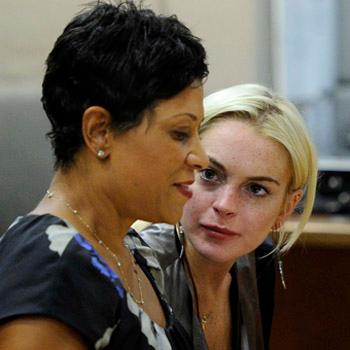 UPDATE: - Lindsay Lohan has been ordered by the Commissioner to personally appear in court on January 30, 2013 at 8:30 am for a pretrial hearing. A probation violation hearing has been set for February 27, 2013 and Lindsay was also ordered to personally appear then too.
- Lindsay Lohan has entered a "Not Guilty" plea via her attorney Shawn Holley. Holley was asked by the Commissioner if she still represents Lindsay, and she responded "Yes, at this point yes."
Article continues below advertisement
***
Lindsay Lohan's legal troubles are continuing and RadarOnline.com will have updates directly from the courthouse where her recently fired lawyer Shawn Holley is appearing on her behalf.
Lindsay is not making an appearance in the Los Angeles courtroom on Tuesday morning but Shawn was in front of Commissioner Jane Godfrey to enter a plea in the case of her lying to the cops in connection with her car accident in Santa Monica last summer at 8:30 PST.