Lindsay Lohan's New Attorney Had Law License Suspended For 5 Years, Professional Misconduct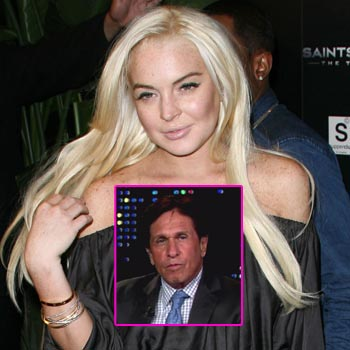 Article continues below advertisement
Meanwhile, Mark — who was also Jon Gosselin's divorce attorney — had a lengthy investigation around him in 1993 after he was charged with an astonishing 38 violations of department rules regarding conduct, RadarOnline.com was first to report.
On February 8, 1994, Mark was suspended by the Supreme Court of New York, Appellate Division, from practicing law for a period of five years.
According to court documents, there was "a pattern of misconduct involving misrepresentation, deceit, abusive treatment of clients, fee gouging, neglect and willful failure to return unearned retainers to his clients."
Mark's violations involved 12 separate clients and he was found guilty of 18 violations in total.
Lindsay is currently on probation for stealing a necklace from a Venice jewelry store and will be back in court on Tuesday, January 15 to be arraigned on her latest charges.
The actress is required to be in court for the arraignment, at which time she will be required to enter a single plea. A date will also be set for a probation violation hearing, and if Lindsay is found to be guilty, she could face up to six months in jail.