Exclusive
The Canyons Producers Threatened To Fire Lindsay Lohan If She Didn't Cooperate With NY Times Hit Piece Reporter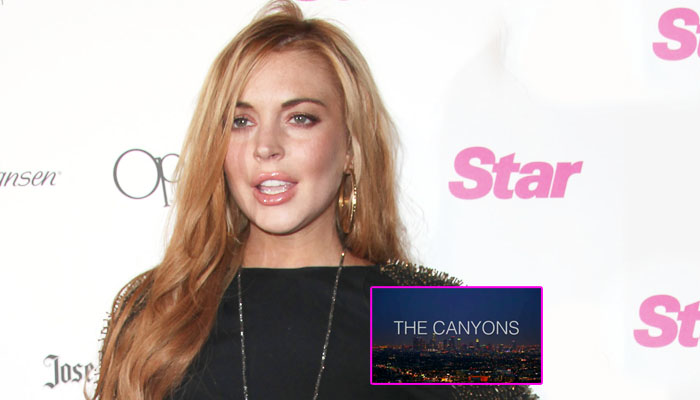 The producers of Lindsay Lohan's movie, The Canyons, threatened to fire the troubled actress if she didn't cooperate with the reporter who wrote a hit piece on Lohan for the New York Times, RadarOnline.com is exclusively reporting.
"Lindsay absolutely did not want to be interviewed by Stephen Rodrick, who was on set everyday," a source tells Radar. "She didn't want Rodrick on set, period. It's almost unheard of to have a reporter on a film set everyday and Lindsay told producer/director Paul Schrader that she wanted the reporter banished from the set permanently. She knew she was going to be portrayed negatively in the story, even though she was assured that it wasn't going to focus on her, but would be about how hard it was to make an independent film. However, Schrader told Lindsay, in no uncertain terms, that if she didn't cooperate with Rodrick she would be fired."
Article continues below advertisement
Rodrick's bombshell piece included juicy details such as Lohan was paid just a paltry $100 per day for her role in the independent film, she was drinking on set and that she fought with the entire cast and crew.
Rodrick revealed that the 26-year-old's contract called for pay of "$100 a day and an equal share of the profits," but she was denied any decisive powers in the making of the film, which had a skeleton budget of just $250,000.
The contract also stipulated that performing in sex scenes was non-negotiable, as one scene features Lohan smack dab in the middle of a romp with three male co-stars, including porn star James Deen.
Meanwhile, the movie still doesn't have a distributor or a theatrical release date yet, and wasn't accepted at the prestigious Sundance Film Festival.
"Lindsay wouldn't be surprised at all if the movie went straight to video, and actually never made it to the big movie screen," the insider says.