Exclusive
Lindsay Lohan Planned To Pass Off Duplicate In Place Of Stolen Elizabeth Taylor Bracelet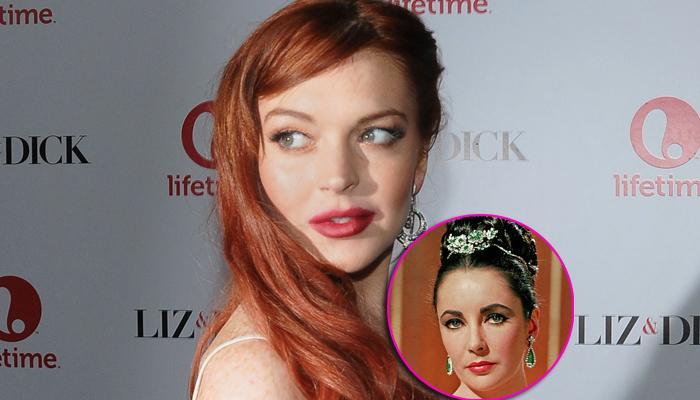 Lindsay Lohan has been accused of stealing a bracelet that once belonged to Elizabeth Taylor from the screen legend's longtime nurse, and RadarOnline.com has exclusively learned she planned to replace it with a fake, so she could keep the pricey bauble for herself!
"Lindsay had taken the bracelet that was owned by Taylor - and left to her long-time nurse after she died - without the nurse's knowledge or permission, to a jeweler. Lindsay wanted the jeweler to reproduce a fake replica of the bracelet and she planned on giving that one back to the nurse," a source close to the situation tells Radar.
Article continues below advertisement
"Lindsay planned on keeping the original and bragged to friends about her brilliant plan. However, the plan was thwarted when the nurse demanded that Lindsay return the treasured piece, or she was going to the cops. One of Lindsay's minions returned the bracelet shortly thereafter."
The Mean Girls starlet, 26, was accused of having sticky fingers yet again, after becoming friends with Taylor's nurse before stealing the bracelet.
During the time the nurse was battling to get her bracelet back, the source says Lindsay sent her a text message that read: "Elizabeth would be very upset with how you are behaving."
The nurse initially gave Lindsay the benefit of the doubt, thinking that she had just accidentally forgotten to take the bracelet off after trying it on. However, that theory was soon shot down when the nurse realized the bracelet disappeared right after Lindsay was at the house, and she knew that it had to have been Lindsay who took it.
Article continues below advertisement
"One of Lindsay's people eventually returned the bracelet to the nurse, who was extremely upset about what had transpired," the source previously told Radar.
Before the bracelet incident, Lohan had sung the nurse's praises, telling Jay Leno that she had generously given her one of Dame Taylor's furs.
"My entertainment lawyer, he knows the nurse that was with her for about seven or eight years, so I became good friends with her and she was on set most of the days I was working and she actually gave me one of Elizabeth's furs, which was nice of her," Lindsay said during a promotional appearance for Liz & Dick.
Calls seeking comment to Lohan's rep weren't immediately returned.