Exclusive
Lohan Family War! Michael Slams Dina, 'She Loves To Play The Victim When She's Actually The Villain!'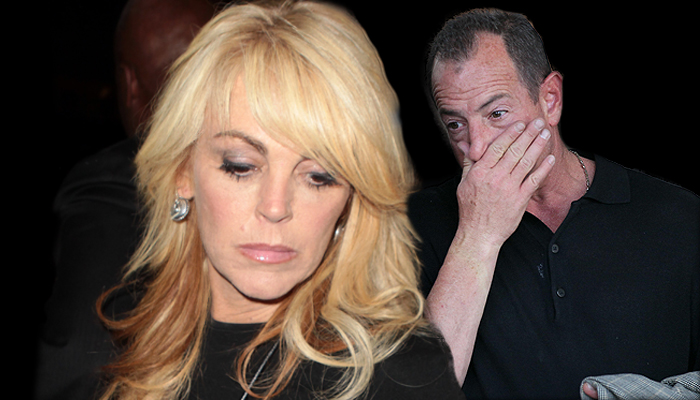 The Lohan family is at war — and it's just gone nuclear!
Lindsay's parents have been locked in a vicious verbal battle ever since Dina went public with shocking claims of abuse allegedly perpetrated by her ex-husband, Michael. Not surprisingly, Papa Lohan is spitting mad over Dina's allegations, and he tells RadarOnline.com exclusively that she needs to take a long hard look in the mirror before making anymore accusations against him!
Article continues below advertisement
"All Dina wants is sympathy," Michael says about the mother of four of his children. "She's covering up all of the things she's done herself! Dina loves to play the victim when she's actually the villain!"
Michael slams Dina's parenting skills, blaming their troubled oldest daughter's mounting financial woes on her - claiming that Dina has absolutely no way of earning income herself and is using Lindsay as a cash cow.
"It's all about money for Dina," he says. "Lindsay was paid cash to attend that party on New Year's Eve and Dina took her usual 20 percent and went right home after that. She got her 20 grand."
Meanwhile, Michael says he's worried that Lindsay isn't being given access to any of the money she is allegedly earning from her public appearances.
"What happens when Lindsay gets paid for things? She doesn't get the money, and she can't pay her bills!" He claims, adding that having to financially support her whole family has put an enormous strain on Lindsay.