Bravo Wanted To Repossess Furniture Gifted To Lindsay Lohan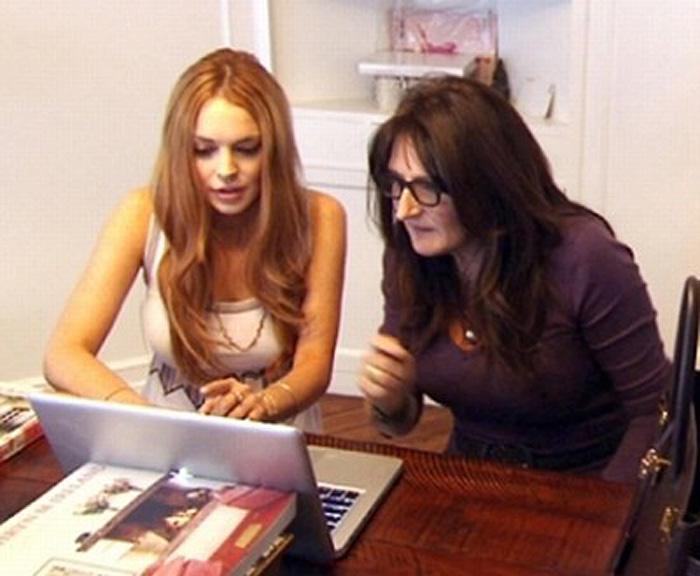 Bravo bosses wanted to repossess furniture and flooring that was given to Lindsay Lohan for the hit show, Million Dollar Decorator, after the actress refused to film for the big reveal, RadarOnline.com is exclusively reporting.
"Bravo, producers of Million Dollar Decorator and interior designers were so furious with Lindsay for bailing on the big reveal of her former Beverly Hills rental house, they attempted to repossess the furniture and flooring that was gifted to her. Ireland in particular was absolutely steamed and pissed off at Lindsay with her antics as she devoted a lot of time to the project," a source close to the situation tells RadarOnline.com exclusively.
Article continues below advertisement
"Lindsay didn't appreciate anything that was done for her. She was given $250k in furniture. Bravo attempted to get the furniture back, but Lindsay was one step ahead of them and had everything from the house sent to an unknown storage location. Lindsay was quite pleased with herself and bragged to friends that she can get whatever she wants because she is a celebrity," the source added.
Lindsay approached interior decorator to the star, Kathyrn Ireland, one of the hit show's famed decorators, at a New Year's Eve party 2011 and asked if she could appear in an episode of the hit Bravo show. (The finale of Lohan's 2-part episode aired Tuesday night.)
According to Ireland, Lohan told her she wanted the bedroom to be "very princessey," and they established a decorating budget of $250k. However, after the goods were delivered and decorating completed, Lohan went AWOL!
Bravo confirmed that Lohan "was not available for the reveal shoot, but we were still able to capture the outcome, just like we do for many of the reveal episodes."
"Just because the pricey furnishings are in storage doesn't mean that Kathyrn Ireland doesn't want it returned. She thinks it's only fair that Lindsay do the right thing, and just return everything, but she isn't holding her breath for that to happen. It wouldn't shock anyone if Lilo tried to sell the goods," the insider said.
The Liz & Dick star is swimming in monstrous debt, including owing the IRS a whopping $233,000 for unpaid taxes between 2009 and 2010.
Million Dollar Decorator airs Tuesdays at 10/9c on Bravo.
youtube