Exclusive
Michael Lohan Vows To Get Lindsay In Rehab: 'I Will Cry From The Mountain Tops Until I Am Heard!'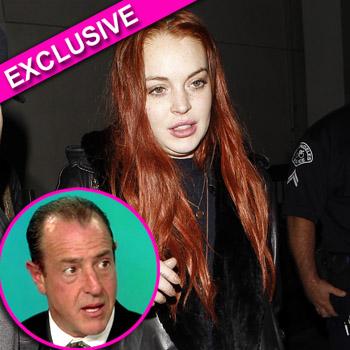 Article continues below advertisement
"If people would stop taking her money she wouldn't have an issue," Michael Lohan tells RadarOnline.com.
"Regardless, the cost of rehab has been taken care of IF she wants or agrees to go in!" he vows.
Lindsay has already been in rehab four times already, and each time she leaves she swears that she has grown up, learned her lesson and isn't going to continue using drugs and alcohol anymore — but, this time her father says he believes she's telling the truth about wanting to change.
"I believe she wants it, now the ball is in her court!" He says. "I will arrange for the RIGHT treatment and program, for as long as it takes, which is six months or more!"
Meanwhile, ever prepared, Michael says he already has a full team in place to help his troubled daughter.
"Her attorney, David Feldman, with the help of world renowned interventionist, Earl Hightower, has arranged for treatment as well, along with Dr. Drew Pinsky's long term commitment to do the same!
Article continues below advertisement