Exclusive
Lindsay Lohan: I'm Too Broke To See A Shrink!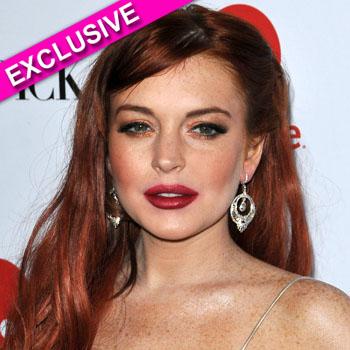 Article continues below advertisement
"Her health insurance would only pay about 20 percent of the mental health bills, and the docs that she wants to see charge $250-$300 an hour," the insider added.
As RadarOnline.com previously reported, the Liz & Dick star is swimming with debt so monstrous that even the IRS is after her, but according to her father, her management team has turned down more than $100,000 in job offers lately.
Michael Lohan says that he is furious with Lindsay's new reps at ICM because he has learned that they have dismissed endorsement proposals that could have netted the almost-broke star a nice chunk of change before the holidays.
"One deal is for $100,000 for a phone application which blocks unwanted calls," Michael previously told us. "The other is for $30,000 for a 'Don't Drink and Drive message!'"
Lindsay's probation - related to her shoplifting conviction - was formally revoked last Wednesday morning, but her lawyer, Shawn Holley postponed the starlet's arraignment on three new charges of lying to the cops stemming from a car accident in Santa Monica, Calif. last summer.
Article continues below advertisement
"Prosecutors are going after Lindsay with a vengeance because of her flagrant disregard for the law," the source previously said. "The LA City Attorney's office will present evidence to Commissioner Jane Godfrey that Lindsay has a long storied history of lying to cops. Prosecutors want Commissioner Godfrey to sentence Lindsay to 245 days behind bars for the probation violation."
Lindsay's agents and managers "just wish she would have taken these steps to take accountability for her life before her back was against the wall. Lindsay is her own worst enemy and needs intensive therapy for at least a year," the insider said.