Exclusive
Lindsay Lohan's Racy 'Canyons' Sex Scenes May Be 'Leaked' Online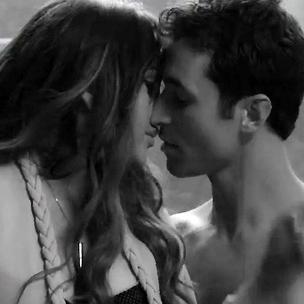 The producers of Lindsay Lohan's latest movie, The Canyons, are considering releasing online racy sex scenes featuring the embattled actress, because the project doesn't have a theatrical release date, RadarOnline.com is exclusively reporting.
"Producers of the movie are freaking out because The Canyons doesn't have a distributor to release it theatrically. The Sundance Film Festival turned it down, and the only buzz the movie is getting is Lindsay Lohan's four-way sex scene, in which she is fully nude," a source tells RadarOnline.com
Article continues below advertisement
"Producers are considering leaking a snippet of the sex scene online, or to a tabloid website in the hopes that would secure a distributorship deal," the source says.
Lohan was paid a paltry $100 per day for her role in the independent flick.
The 26-year-old's contract called for pay of "$100 a day and an equal share of the profits," but she was denied any decisive powers in the making of the film, which had a skeleton budget of just $250,000.
The Mean Girls star had her reservations prior to filming the sexy exchange, hiding in a closet before the nude scene, which spurred director Paul Schrader, 65, to strip naked himself in hopes of helping her feel comfortable.
It worked: According to New York Times writer Stephen Rodrick, after Schrader changed into his birthday suit, "Lohan dropped her robe. "Schrader shouted, 'Action,' and they filmed the scene in one 14-minute take. About halfway through, Lohan looked directly into the camera and flashed a dirty, demented smile at Schrader."
Article continues below advertisement