Lance Armstrong Teammate's Wife: Sheryl Crow 'Surely Knew' About Doping, 'Sick & Unconscionable' She Didn't Report It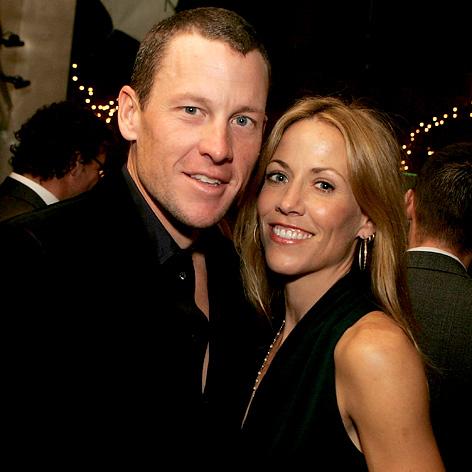 Article continues below advertisement
"Are you kidding me? She was his fiancee. She surely knew what was going on. She could have helped other people," Andreu fumes.
Tuesday night, in an interview with Entertainment Tonight, Crow said she felt bad for Armstrong being stripped of his Tour de France titles, two of which he won during the time they were dating.
"I know how hard he worked to win those titles, and you know, it was hard to watch. I felt bad," Crow said. "I felt bad for him, I felt bad for his family, and I kinda felt like the rest of America. He is a hero that we watched and looked up to and admired."
However, Betsy questions Crow's sincerity and believes she should have said something.
"Sheryl was by his side when he was trying to destroy people and she said nothing," she says. "That's unconscionable. I mean it just astounds me.
"You should know people are telling the truth and you're silent. It's sick.
"My God she was engaged to the guy. She, like so many other women, did not speak up. If they went through what we went through, would they want somebody to speak up? She could have done something."
Article continues below advertisement
Crow, who was with Armstrong from 2003 to 2006, has not responded to media speculation about whether or not she knew about the doping.
Crow was interviewed as part of USADA's investigation into Armstrong's doping scandal, but it is not known how she responded. However, Betsy says she doesn't believe Crow was questioned accordingly.
"Somebody should ask Sheryl 'did you see the blood tranfusions? Were drugs ever stored in your home? Did you see any of that in your house?'" She says.
And, while she doesn't forgive Armstrong, Betsy is happy that the truth is partially out .
"There's a sense of relief because he's told some of the truth but he still has a ways to go in telling all of it. It's sad. You see just a broken man. Somebody who thought he was invincible. When a person doesn't know how to tell the truth or say they're sorry it's sad, sad, sad," she reveals.
Request for comment was not returned at time of post.