Prosecutors Considering Filing Criminal Charges Against Australian DJs In Royal Phone Prank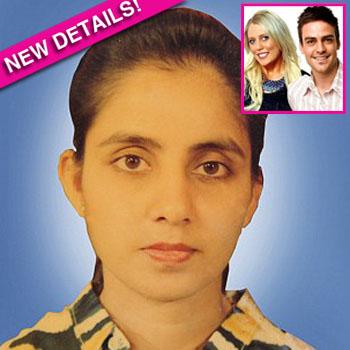 By Neil Woulfe - RadarOnline.com Senior News Director
Prosecutors in London are considering whether to file criminal charges against two Australian DJs following the shocking death of a well respected nurse who hanged herself days after transferring a prank phone call to another nurse, who then gave confidential medical information about Kate Middleton.
Scotland Yard has submitted a file to the Crown Prosecution Service relating to the prank call, according to the UK's Daily Mail.
Article continues below advertisement
As RadarOnline.com previously reported, Jacintha Saldanha, 46, was found hanging by a scarf from a wardrobe in staff accommodations on Friday, December 7-- three days after the prank phone call. There were also markings on her wrists.
Saldanha was the senior nurse on duty at King Edward VII hospital in central London when she took a call at 5:30am on Tuesday, December 4 from Australian DJs Mel Greig and Michael Christian, who were pretending to be the Queen and Prince Charles.
She unwittingly transferred the call to a fellow nurse on Kate Middleton's, who then unwittingly divulged confidential medical information about the condition of the Duchess of Cambridge, who was being treated for severe morning sickness.
Saldanha, who was born in India, lived in London during the week and returned home to Bristol to be with her family on the weekends.
Her family became alarmed when she did not return home on the day she was later found dead.
Article continues below advertisement
In addition to her husband, she leaves behind a son, Junal, 17, and adopted daughter, Lisha, 14.
The Crown Prosecution Service (CPS) will now consider whether any potential crimes may have been committed, Scotland Yard said.
A Scotland Yard spokesman said: "Following the death of Jacintha Saldanha, officers have liaised with the CPS as to whether any criminal offences had been committed in relation to the hoax call made to King Edward VII Hospital in the early hours of Tuesday December 4.
"On Wednesday December 19, officers submitted a file to the CPS for them to consider whether any potential offenses may have been committed by making the hoax call."
Saldanha left behind three suicide notes -- one criticizing hospital higher-ups for how she was treated after the prank, a second note criticizing the DJs and a third note with practical details for her funeral.
The DJs have since tearfully apologized for the prank and they remain in hiding and on indefinite suspension from their radio station.