Nurse Jacintha Saldanha Blamed Aussie DJs In Suicide Note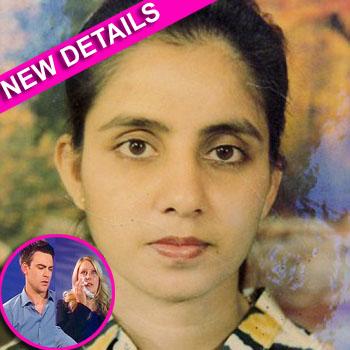 Jacintha Saldanha -- the nurse who hanged herself after a phone prank to Kate Middleton's hospital room from Australian radio DJ's Mel Greig and Michael Christian received worldwide attention -- blamed the radio personalities in one of the three suicide notes she left, RadarOnline.com has learned.
Jacintha "wrote a short letter in which she expressed her deep anger at the Australian radio presenters and blamed them for her tragic death," Mail Online reported.
Article continues below advertisement
The other two notes the 46-year-old wife and mother-of-two left, according to reports, addressed her ire toward King Edward VII Hospital; and her wishes toward burial arrangements.
As for her gripes against the hospital, a source told Mail Online that "Jacintha was involved in a personal disagreement with a colleague several weeks before the prank call. The hospital had decided not to take any formal action but to put the two nurses on separate shifts. Jacintha made clear her disappointment and that she was not happy."
In related news, Jacintha's funeral took place Monday at Our Lady of Health Church in Shirva, India.
Her husband Ben Barboza, 49, and their children Junal, 17 and Lisha, 14, accompanied her body from London a day before. At a Saturday mass held at Westminster Cathedral, Barboza paid tribute to his late wife.
"My wife, you were the light in my darkness, who always showed me the way forward," he said. "From the day we met, you always stood by me in times of hardship and happiness. I feel a part of me has been ripped out. Without your beautiful smile and sparkling personality, the house is an empty place to live.
Article continues below advertisement
"Nineteen years of togetherness with a strong bond of affection and understanding will be cherished forever in my life," he said. "Your loss is a very painful one and nobody can take that place in my life ever again. I love you and miss you forever."
As RadarOnline.com previously reported, Greig and Christian, who tearfully apologized for the prank, remain on indefinite suspension; and at safe houses after receiving death threats.