Exclusive
You Can't Keep A Strong Woman Down! Evelyn Lozada More Confident Than Ever, Vows 'I Am Back On The Road To Recovery'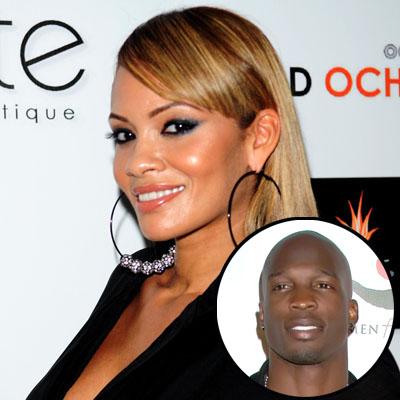 Article continues below advertisement
"I probably didn't comb my hair for a month, I needed to turn off from the world, it was a very tough period for me. I am on the way to recovery now though, I am good," she added.
As RadarOnline.com previously reported, Lozada is proving both her dedication to fighting the fur industry and her resilience following the explosive split from Johnson after revelations that he was cheating on her before and during their 41-day marriage, and she looks beautiful in the cheeky new winter-themed naked ad.
"I have my moments, life is a little crazy but it is calming down now. It is tough when families are involved and you are still connected to kids," the 37-year-old beauty told RadarOnline.com.
Evelyn said that following the traumatic split she was lucky to be forced to have to put her best foot forward by her love for her 19-year-old daughter.
"I needed to continue to live life. It is something that happened and it is unfortunate, both sides of our family obviously were affected because we had just gotten married and for me I thought it was the start of my new life," she explained, "But sadly, it took a turn in a whole other direction that I obviously didn't expect for it to go in, so it was tough, but I have good friends and family."
Article continues below advertisement
"My daughter was my rock through the whole thing," explained Lozada referring to the night she was viciously assaulted by the NFL star.
"She is 19 so it was important to be strong for her and make sure she knew that this happened, and I want to be an example for her and let her know that domestic abuse is never something you should tolerate -- don't care who he is, how much money he has or how fine he is -- I feel like I need to be an example for her and my 13-year-old stepdaughter, who was there and I still love."
While Chad and Evelyn haven't had any direct contact since their divorce, he made a very public and permanent statement of his love by getting a tattoo of her inked on his calf.
"I actually thought it was pretty funny! He was going to get a tattoo after we got married, we talked about it, it was supposed to be a picture of both of us on his back, Chad is already tatted and when I saw that I thought she looked just like me," Evelyn told RadarOnline.com. "He has my name on my arm too, so it's not the first tattoo he has of me.
Article continues below advertisement
"Chad is very odd! I think that is one of the things I found appealing about him, he is different and he dresses weird," said Lozada, explaining why she wasn't surprised by Johnson's extreme move. "He was trying to make a statement because we can't talk to each other."
Meanwhile, rather than dwell on the past, the reality star is focusing on the future by celebrating her 37th birthday in style at The Supper Club in Hollywood, along with close friends and Basketball Wives costars, including Shaunie O'Neal, Tasha Marbury and Suzie Ketchum.