The Day Kate Middleton Discovered She's Pregnant – Her Friend Tells All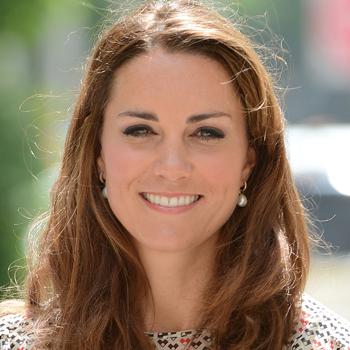 It took only a moment but it seemed like an eternity.
When Kate Middleton took a home pregnancy test at her three-bedroom cottage in Wales, it was "the most nerve-wracking moment of her entire life," one of her closest friends reveals in a new interview, RadarOnline.com is reporting.
Jessica Hay, who attended school with Kate and was first to reveal her friend's pregnancy, says that Kate and Prince William were overjoyed but kept their celebration simple when the test came back positive.
Article continues below advertisement
After receiving the great news, the couple simply enjoyed "a home-cooked shepherd's pie and an early night," Jessica, who attended the Royal wedding, told New Idea magazine.
William and Kate were planning to make their big announcement at Christmas but when the Duchess of Cambridge became seriously ill and was hospitalized, plans changed.
Kate is suffering from hyperemesis gravidarum, a severe form of morning sickness. She was hospitalized and released.
"Katherine had been feeling on top of the world, putting on weight and feeling wonderful, but suddenly on Saturday morning she became very sick," Hay said, adding that she spent most of the weekend in bed and on Monday her mother and William told her she needed to be examined.
Hay says the early pregnancy announcement actually has been a relief for the couple. "Neither of them likes keeping secrets this huge, because although it's wonderful news Katherine's already showing in her face and at the front, so they felt it was becoming like a military operation sneaking around," she told the magazine.
Article continues below advertisement
"They're relieved everyone know and they're just focused on getting her health firm back on track."
As for the speculation that Kate could be carrying twins, her pal reveals that the Duchess and William "would love twins…if it were a boy and a girl, it would be a dream come true for them both."
And while the world waits to find out the sex of the babies, William and Kate also plan to wait.
"I have heard that they've told doctors they don't want to know the sex," Hay said.