ON YOUR RADAR 2012: Biggest & Most Shocking Celebrity Scandals Of The Year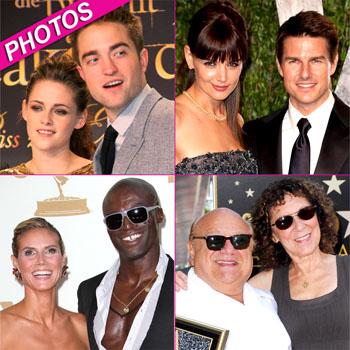 Article continues below advertisement
Quick to take the attention off the Prince, just one month later, the Duchess of Cambridge made a real boob of herself! After intrusive pictures showing a topless Kate made their way onto the front cover of French gossip magazine Closer, the royal family flexed their royal muscle and sued. Closer removed the pictures from their website and a witch hunt for the photographer who took the censored snaps was launched.
Article continues below advertisement
What happens when you cross a Thanksgiving holiday, a fiery French actor and a Canadian model? A massive brawl on Halle Berry's doorstep with a confused 4-year-old girl looking on. When Halle's ex Gabriel Aubry dropped off their daughter Nahla at the Cloud Atlas star's home, he didn't bank on getting a thump (or two) from her man, Olivier Martinez. Aubry was left sporting some nasty bruises and cuts and the pair promptly filed restraining orders against each other. However, an agreement was later reached between all parties and all seems quiet on the western front… for now!