Exclusive
Hookers & Cocaine Dealer In Prince Harry's Vegas Hotel Party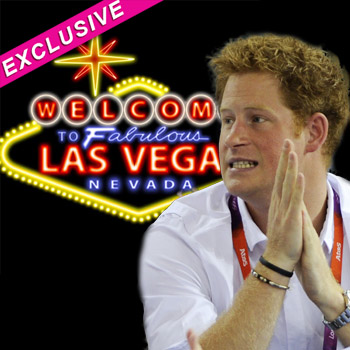 Article continues below advertisement
"A really good friend of mine is a cocaine dealer and texted me from the hotel room while the party was happening and said, 'Guess where I am?!?'" a source exclusively told RadarOnline.com.
"Turns out he was in the Wynn suite with Harry, his pals and all those girls."
RadarOnline.com has confirmed that at least one of the women partying in Harry's suite has been known to prostitute and accept money and gifts for sexual favors.
"My friend won't give up any of the details about what happened in that hotel suite, including whether or not Harry was doing coke, but he was definitely there," the source concluded.
"Things got pretty crazy in Prince Harry's suite that night. Everyone was drinking and drugs were also being used by some people," an eyewitness who was present at Harry's party previously revealed to RadarOnline.com.
"Some people were snorting cocaine… Some were already rolling on shrooms (hallucinogenic mushrooms) when they arrived at the party, and some were just high on weed. And that's exactly why no one there has come forward on the record…they don't want to be implicated for any illegal activities."
Article continues below advertisement
Prince Harry Vegas Scandal Could Get Far Worse, Report Claims 'Something Pretty Gigantic' Involved