Nude Photo Scandal Could Jeopardize Prince Harry's Army Career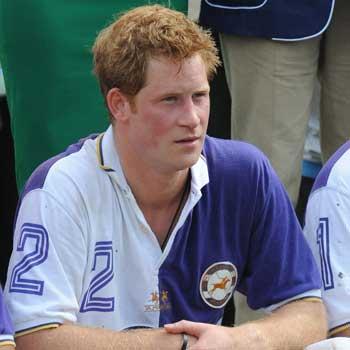 He has embarrassed the royal family and reportedly been dumped by his girlfriend.
Now Prince Harry's nude photo scandal may affect his military career, according to a UK report.
The Sunday Mirror quotes a source that says the Apache pilot will be grilled by top military brass about the incident.
Captain Wales was due to fly to Afghanistan but he will reportedly be summoned to see his Commanding Officer upon his return to work.
Article continues below advertisement
Apparently his nude antics are not the problem – the lapse in judgment that lead him to be caught with his pants down while partying in Las Vegas, is.
"It is not what he did that will concern the Commanding Officer," the source said. "It is the decision making process…which allowed him to compromise himself.
"It raises concerns about his mental readiness to deploy on high intensity operations.
"Officers have a duty to make sure that any Apache pilot is ready for operations. That means their mental ability to make the decision is finely tuned."
The source adds: "They could stop him going to Afghanistan, not to make a point but because they don't think he is ready for it."
If Harry is pulled out of the mission, it will be a disappointment for the prince who was withdrawn from the region in 2008 following media reports he was secretly serving there.
The 27-year-old – who wants to be treated like any other soldier – once said he would not sit on his "arse back home" while others are fighting for their country.